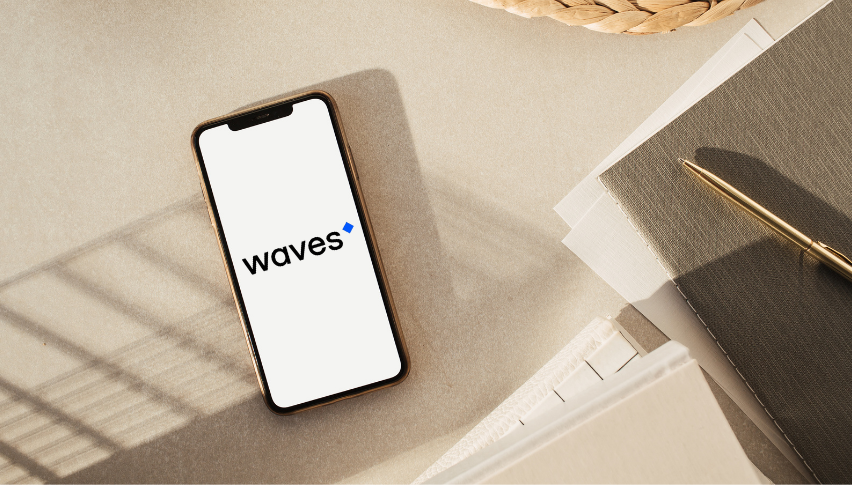 Waves (WAVES/USD) Consolidating at Key Support Level in a Bearish Market
Posted Tuesday, September 28, 2021 by
Eric Nkando
• 2 min read
As most cryptocurrencies remain in the red zone, following renewed concerns over China's fresh attacks and the caution resulting from the Evergrande crisis, the crypto token Waves has not done any better.
A spot-check on WAVES/USD shows it traded at 23.18, which was a major decline from its previous high of slightly above 34 on September 12. The crypto token is now consolidating at the major support level of 22.25, which could be a make-or-break point in trading over the next few days.
WAVES/USD – A 4-Hour Chart Technical Analysis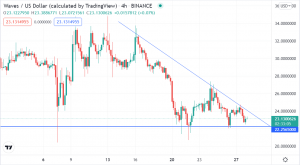 Looking at the 4-hour chart above, we can see that WAVES/USD has attempted to move higher after reaching the support at 22.25. However, the upside has been slow, and prices have collapsed back to the support, resulting in a descending triangle. Besides this, prices have been forming lower lows, in line with the downtrend.
Will WAVES/USD break below the support?  
We cannot tell with certainty whether WAVES/USD will break below the crucial support. However, we know, for sure, that it must find a directional movement as it approaches a key breakout point.
WAVES/USD Trade Analysis and Idea
22.25 is a major support level for WAVES/USD, and prices may face a lot of resistance to the downside. The crypto-token could look to bounce off the support in the next few days, to welcome a new bullish momentum.
Nonetheless, we can see that WAVES/USD has been under pressure, and any attempts by buyers to take it higher have failed. The current weak sentiment on crypto markets could also be weighing on WAVES/USD.
Although I see a potential bounce from the support, further weaknesses could see WAVES/USD fail to break above the ascending trendline. 
If prices fall below the support, I will be looking to enter a sell trade. However, I will wait for confirmations via bearish trade action signals, such as a pin bar, preferably on the daily chart.  For sell trades, I would target the area around 17.8 and potentially lower at 12.8 as my exit points.
Alternatively, WAVES/USD could break above the descending trendline, to usher in a bullish momentum. I will be looking for a buy trade if the support on WAVES/USD holds and prices break above it. But I would consider the overall crypto sentiment, to see how far the bullish move is likely to be sustained.  I would target previous levels at around 26, 28 and 30 as my profit points. Good Luck!