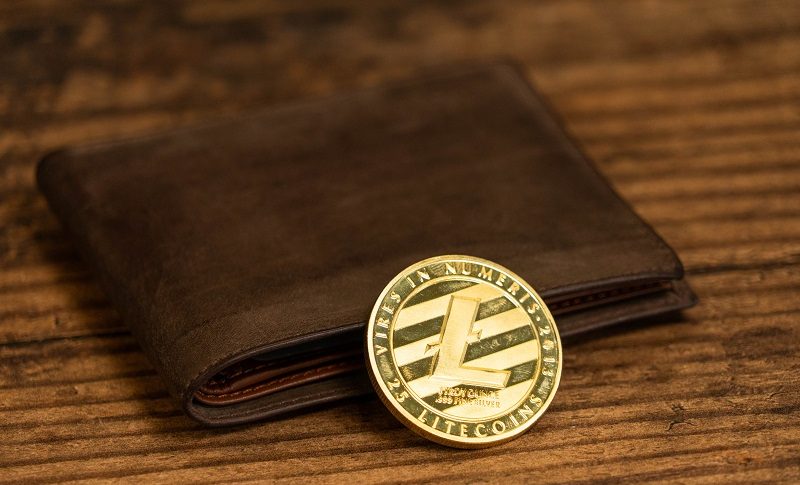 Is the Uptrend Resuming For Litecoin (LTC) and Fantom Crypto (FTM)?
The cryptocurrency market has been in a retreat during most of this month, after having a great month in October and the first week of this month. The attempt to bring cryptocurrencies under taxation with the US infrastructure bill has been weighing on the sentiment for the crypto market.
But, this bearish period hasn't been more than another retrace down before the bullish trend resumes again and judging by the price action, it seems like the pullback might have come to an end. Litecoin and Fantom cryptos are showing signs that they want to reverse higher, so let's see how the chart setup looks for both of them.
Litecoin Daily Chart Analysis – The 50 MA Holds As Support
Litecoin facing the 20 daily MA now
Litecoin used to be really bullish for several months, but earlier this month it decided to make a move to the upside, which unlike the previous two spikes in September that faded pretty quick, seemed more sustainable. But, the cryptocurrency market turned bearish for the reason mentioned above and LTC/USD followed it down as well.
The price fell below the 20 MA (gray) on the daily chart above where we decided to open a buy signal in LTC/USD . Although, the decline stopped right at $200, where the 50 MA (yellow) was standing. LTC bounced higher but the 20 SMA turned into resistance and it reversed down again, but the 50 MA held as support and today we are seeing a jump in the price as Litecoin heads for $230. We are already in profit with our buy trade here, but we're keeping it until below $300 at least, since the bearish period might be over now.
Fantom Daily Chart Analysis – FTM Trying to Overcome the 50 MA
Fantom bounces off the 100 daily MA
Fantom has seen increasing interest from investors, especially since the launch of its Incentive Rewards Program for developers. After this launch, the total value locked (TVL) in Fantom has exceeded $5 billion. Besides that, Fantom and 123swap announced a new partnership earlier this week, which will make Fantom more visible.
So, the situation looks good for Fantom on the fundamental side and the technical picture is looking better now as well. FTM/USD found support at the 100 SMA (green), where it bounced twice from as seen on the daily chart above. Now Fantom has climbed above both support levels which it broke earlier this month and only the 50 MA (yellow) remains as the last obstacle before the bullish trend resumes in full.