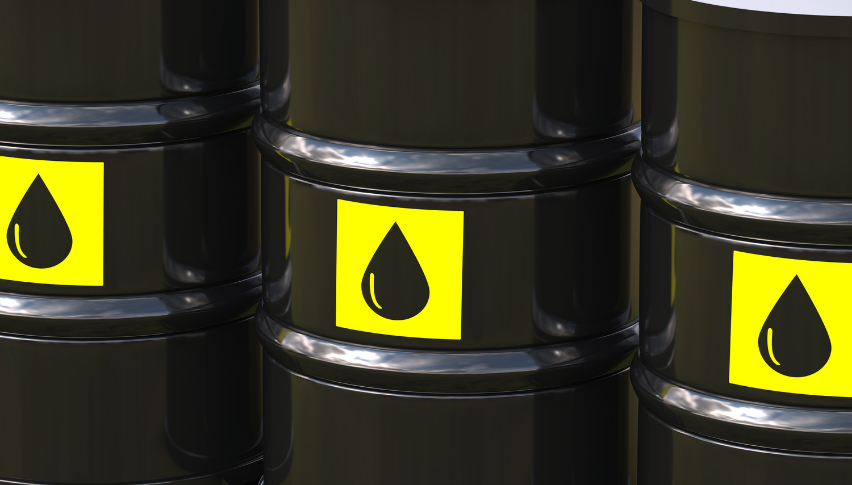 WTI Crude Oil Rebounds off the 50 Daily SMA, Above $100
Crude oil surged earlier this month, with US WTI Crude increasing from around $95 to $130, as fears of oil shortages and supply disruptions increased, after the sanctions on Russian oil by US president Biden. But that didn't last long, as the rest of the world, particularly China and the EU, continued to purchase oil and gas from Russia, so the oil market isn't going to be disrupted.
Besides that, the Saudis have reassured markets that they have lots of crude oil, and we also saw an unexpected jump in US crude stockpiles, and signs of progress in the Russia-Ukraine peace talks. Crude oil reversed quickly after the surge, giving back all the gains from that surge, and falling below $94, as the sentiment also improved in financial markets, amid Russian-Ukrainian negotiations.
US WTI Crude Oil Daily Chart – The 50 SMA Holds as Support
Is crude oil resuming the uptrend again?
However, the 50 SMA (yellow) was waiting down there, and it held the decline. On Wednesday, we saw an attempt by oil to rebound off that moving average, but it failed, as the price returned back there, but yesterday the rebound was convincing enough. Buyers took the price above the big round level at $100, although buyers now face the 20 SMA (gray) as resistance, although it worked as support in February.
One of the reasons for this decline was the fact that the FED didn't meet market expectations of a 50 bps interest rate hike on Wednesday evening. The dot plot showed 7 rate hikes in 2022 compared to the 5 that were previously expected, but that wasn't enough to satisfy the market, which turned bearish on the USD, helping crude oil turn bullish.
Shortages in Russian production have been helping oil prices as well, while there have also been comments from the Saudis, suggesting that they might start accepting the Chinese yuan on oil exports, which would mean dropping the petrodollar. If that was to happen, it would be very difficult for the US to get more debt and finance the economy, and their current debt, which has surged during the coronavirus period.