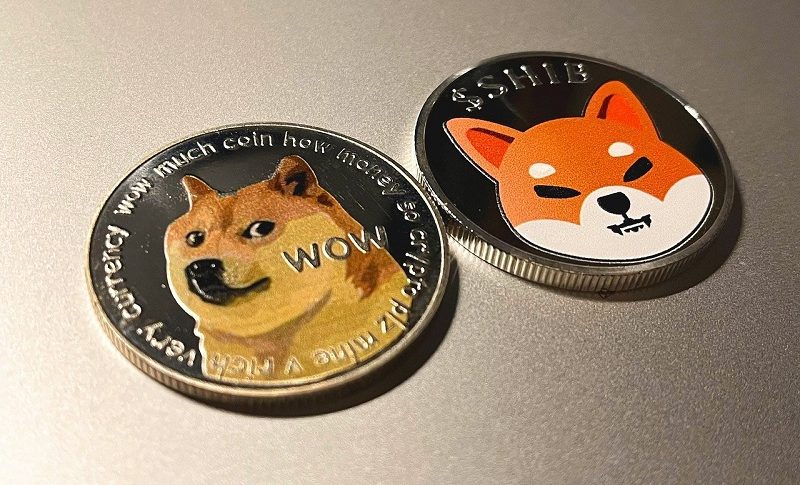 Crypto Signals Brief for October 31: Bullish Signals As Dogecoin Surges
Last Week's Market Wrap
Cryptocurrencies have been trading in a range for several months, after being bearish for about a year, but last week we saw some decent bullish signals, indicating that it might be time for the crypto market to turn bullish on larger term charts. They made a breakout of the range, pushing above the resistance, while toward the end of the week, Dogecoin surged around 250% higher, which brings back memories of the bullish period in the first half of last year.
 Dogecoin is Elon Musk's favourite cryptocurrency which he might own as well and Twitter might become a promoting platform for it, that's the reasoning behind the bullish move. But, the overall sentiment seems to be getting better for the crypto market, so perhaps cryptocurrencies will resume the larger bullish trend. The other meme coin, Shiba Inu coin also surged around 50% higher, so let's see if they can keep the bullish momentum this week.
This Week's Market Expectations
This week the Federal Reserve meeting which will be held on Wednesday is expected to produce another 75 bps rate hike, although the statement and the press conference will be more important, since markets are expecting them to slow down. So, this will be an event that will set the risk tone for risk assets, including cryptocurrencies. In other news, the credit card giant Visa is planning to dive deep into digital wallet service as it intends to launch its own cryptocurrency wallet, which would be positive news for cryptocurrencies.
Cryptocurrency Update
Buyers are starting to come back for cryptocurrencies, which have been showing bullish signals last week. Most major crypto coins pushed above the top of the range last week and buyers reactivated once again after Elon Musk took over Twitter. Dogecoin surged around 250% higher, pulling Shiba Inu up too, while the rest of the crypto market benefited as well.
 ETHEREUM Testing the 200 SMA
Ethereum was pretty weak before but has given some stronger bullish signals compared to Bitcoin. it has gained more than $350 as it climbed up to $1,650. That's where it met the 200 SMA (purple) on the daily chart, which rejected it on the first attempt. But, the retreat has been minimal, which shows that buyers might come back again soon.
ETH/USD – Daily chart
 [[Dogecoin]] Moves Above $0.15 
Dogecoin was bearish like most other cryptocurrencies, although it was trading in a range since July. Moving averages were acting as resistance on the daily chart, particularly the 200 SMA (purple) but late last week we saw a surge after Elon Busk took over Twitter. DOGE/USD climbed above $0.15, so it is one of the most bullish cryptos right now.
DOGE/USD – H4 chart