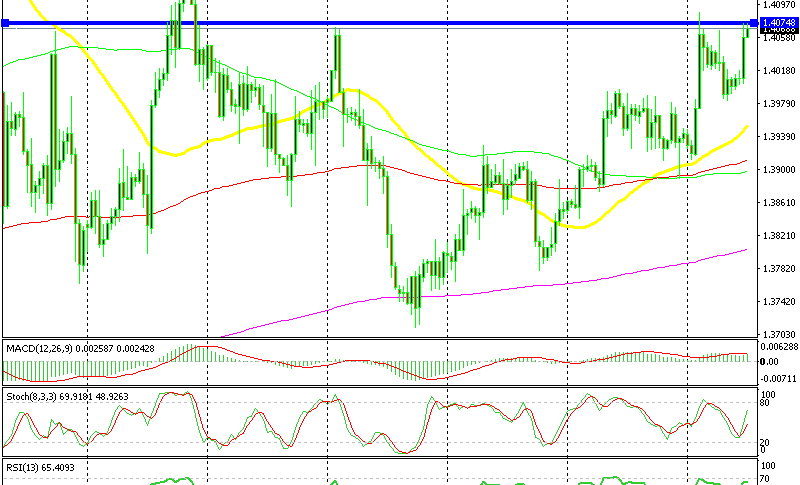 UK Employment Improves, GBP/USD Pops Higher
The UK employment report is out now. Looking at GBP pairs, it isn't difficult to determine what is happening. GBP/USD has popped about 50 pips higher so chances are it was a positive report. Isn't that how forex works?
The inflation report yesterday was soft, but that's when you compare it to inflation in the UK during the past year. The CPI (consumer price index) yesterday came at 2.5% against 2.7% expected. So, it missed expectations by 0.2%, but it still remains elevated. The GBP lost some ground after the release, but we saw that as an opportunity to open a buy forerx signal, which closed in profit this morning.
So, forex traders were interested to see if the employment report would be disappointing as well today. Quite the contrary. It was a rather positive report.
The 3m/y average earnings index was expected at 2.5% but the actual number was 2.8%, which is quite impressive. The unemployment rate declined further to 4.3%, which takes this indicator to the lowest levels since 1975.
The resistance level at 1.4070-80 is under threat
That's another positive aspect of this report which has caused GBP to continue the uptrend. GBP/USD is now below a major resistance level, so there might be a valid trade here. You could sell around here and place the stop above 1.41; but you would be going against some strong fundamentals. Therefore, I´m staying out of GBP pairs right now.