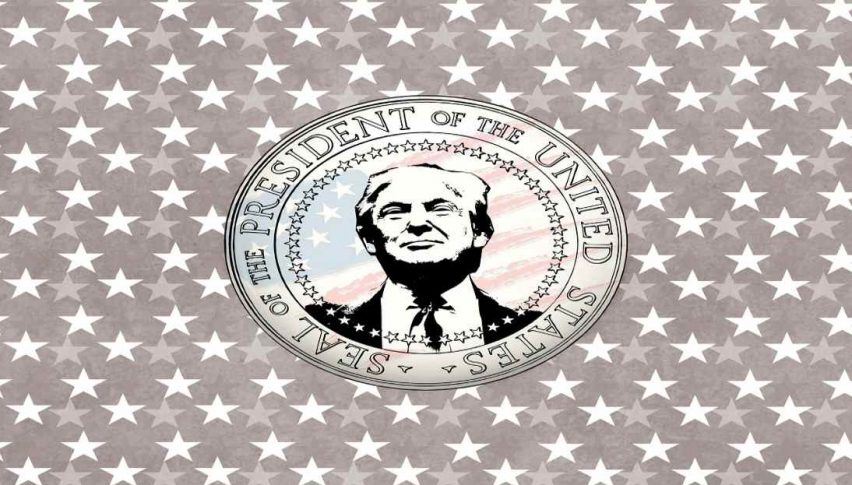 Trump Pulls U.S. Out Of Iran Nuclear Deal
It has been a tumultuous day on the WTI crude oil market. Featuring a $2.00 per barrel drop in only six-minutes and subsequent rebound, traders have been extremely aggressive. June WTI crude traded volumes have been monumental, with over one million contracts trading hands.
The driver of today's participation is geopolitical. Uncertainty surrounding the future of the Iran nuclear deal has brought mass uncertainty to the WTI crude oil market.
Trump Exits Iran Deal
Reports began to surface earlier that President Trump had decided to exit the Iran nuclear deal. Chaos ensued on WTI markets, with the 11:30 AM EST price bar showing a traded volume over 200,000 contracts. Wow.
Upon the official reinstatement of sanctions against Iran and the U.S. exiting the nuclear deal by President Trump, more volatility ensued. WTI crude rapidly jumped to an intrasession high of $70.40 before returning to the $69.00 level.
WTI Crude Oil Technicals
Trading markets that show extreme participation and volatility can be tough for retail players. Slippage is considerable and intraday ranges are significant. Today's action has been a whipsaw affair, with June WTI posting a $2.77 daily range.
There are several items worthy of note on the daily chart:
There is a developing Bollinger MP/Daily SMA crossover.

The 20-Day EMA has held firm as downside support.

Price rejected the lower bounds of the defined Compression Zone.
Overview: Add it all up, and we have a market that is poised for a directional move in coming sessions. The U.S. pulling out of the Iran nuclear deal is likely to threaten the short-term supply chain and create panic among oil traders. As of now, I do not rule out a quick test of $75.00 driven by new institutional longs. 
Geopolitical events often drive markets directionally. If you are trading WTI crude, stay on your toes. Although wide, today's range was largely noncommittal. Be on the lookout for a definitive break to the bear or bull as the market digests the impact of the U.S. pulling out of the Iran nuclear deal.
Remember, "caution" is a good word.