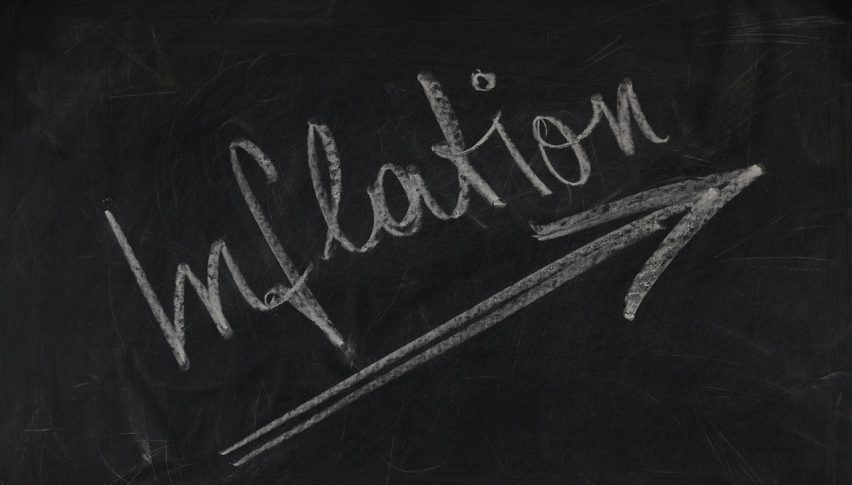 July 18 – Economic Events Outlook – U.K. Inflation Figures Awaited
Posted Wednesday, July 18, 2018 by
Arslan Butt
• 2 min read
What's up, traders!
The market has been quite volatile on the back of fundamentals, especially after Fed Chair Powell's testimony. The Greenback rose across the board, soaring to a six-month high against the Yen after Federal Reserve Chairman Jerome Powell delivered an upbeat forecast for the U.S. economy. Reiterating the prospects that the Fed (Federal Reserve) is on track to steadily hike interest rates. Consequently, gold suffered a massive sell-off of around 185 pips. Fortunately, the sell-off triggered right after the market closed our gold trading signal at the take profit at $1,245.
It's another big day on the economic calendar, particularly for the U.K. as June's inflation figures are listed for release. Let's take a deeper look at the economic releases.
Economic Event's Watchlist
Great Britain Pound – GBP
CPI y/y – Inflation shows a change in the price of goods and services purchased by consumers. The United Kindon seemed to struggle with inflation figures in the past, but the scenario is a bit different today.
In June, the CPI slowed down to an annual pace of 2.4% down from 2.5%, yet remained in between the 1-3% range mandated by the BOE (Bank of England). As per economists' forecast, inflation is expected to expand to 2.6% in July. I will be monitoring the CPI report at 8:30 (GMT) today.
That kind of release is likely to underpin the Sterling against its peers today. Additionally, it's also gonna hike the August rate hike sentiment from Bank of England.
Eurozone – EUR
Final CPI y/y- The Eurostat is scheduled to release the European final CPI figure at 9:00 (GMT). Although it's an inflation figure, it's very likely to place a mild impact on the Euro. The thing is, the final inflation isn't expected to deviate from 2% which isn't surprising at all.
U.S. Dollar – USD
Building Permits m/m – The Census Bureau will release the building permits data today. It's an excellent gauge of future construction activity because obtaining a permit is among the first steps in constructing a new building. Inevitably, we only invest in capital assets when the economic activities are on track. As per economists' forecast, the building permits are likely to rise from 1.30M to 1.33M in July. Investors should be ready to trade it at 12:30 (GMT).
Housing Starts is also due at 12:30 (GMT) and it's expected to drop from 1.35M to 1.32M. It shows the annualized number of new residential buildings that began construction during the previous month.
Both data are releasing at the same time, so in order to have a significant reaction, both these figures would need to go in the same direction. This way, we can capture a quick trade in dollar-denominated currency pairs.
Fed Chair Powell is due to testify on the Semiannual Monetary Policy Report before the House Financial Services Committee, in Washington DC at 14:00 (GMT). After boosting rates in March and June, the Fed has indicated two more interest-rate hikes this year. Markets expect the Fed to take a move in the month of September and December.
Yesterday, team FX Leaders managed to find six winning forex signals and only a single loss. Are you ready for another exciting day? Alright, stay tuned to our updates. Good luck!