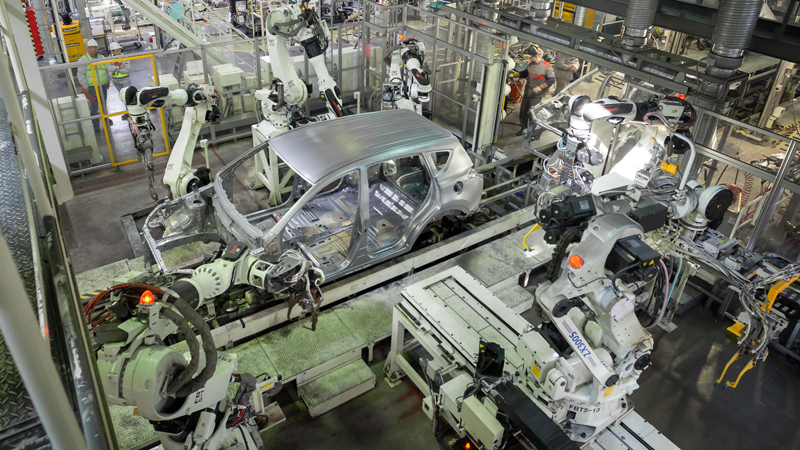 Forex Signals US Session Brief, July 24 – The Forex Market Remains Confused While Cryptocurrencies Get Going
Today we had the European services and manufacturing data being released in the morning. The numbers were sort of mixed, with services showing a slight slowdown while the manufacturing sector beat expectations and stopped the bearish trend of the last several months. It seems that Trump's tariffs on Steel and Aluminium as well as threats about more tariffs on European cars are not impacting the outlook for the future of the European manufacture managers who have increased their business. I'm afraid, the tariffs will hurt the US manufacturing industries more. If Steel and Aluminium become more expensive in the US, US manufacturers who use these metals as input for producing goods will surely have trouble. There are a lot more companies and people employed in steel using industries in America than in steel producing ones, so it is easy to do the math.
Forex has been sort of confused. First, the market headed towards the USD but then the tide shifted as the European session progressed. Cryptocurrencies, on the other hand, have been pretty clear in their goal. They have been making some considerable gains and Bitcoin leads the way. The $8,000 level has been broken, so the downtrend now seems over.
The European Session
French Flash Manufacturing – The manufacturing PMI came at 53.1 points in France. The previous months stood at 53.1 as well, but it was revised lower to 52.5 PMI points. This month's was expected at 52.6 points, so this is a positive reading.
German Flash Manufacturing – Last month the German manufacturing number came at 55.9 PMI points and this month it was expected to decline to 55.5 points. Today manufacturing surprised us as it came at 57.3 points, which puts German manufacturing back on the bullish trend.
French Flash Services – French services came below expectations at 55.3 points and last month's number was revised lower as well. The trend continues to be bearish here but services still remain at a decent level.
German Flesh Services – German services came as expected at 54.4 PMI points. Although, this is a positive reading because the bearish trend ends with this reading. Last month's number was also revised higher to 54.5 points from 53.9 points.
Iran Threatens the US Back – Iranian officials said earlier this morning that if the US blocks Iran's Oil exports, then Iran will take equal countermeasures. Seems like a war of words more than anything else because military action is out of the way in this conflict.
Bitcoin Breaks $8,000 – Cryptocurrencies have turned bullish in recent days and Bitcoin is leading the pack. Bitcoin broke the $8,000 level today, for the first time since May. A more detailed update on Bitcoin will follow the midday brief.
The US Session
US Philly FED Non-Manufacturing PMI – The non-manufacturing index came at 44.3 points, more than five points above last month. Looking at the subcomponents, new full time employment was the only positive indicator, while wages, new orders and business activity missed expectations by a wide margin.
US House Price Index – The house price index was expected to grow by 0.4% but it came at 0.2%. This index used to be at around 0.6%-0.8% until April, but in the last three months, it has been stuck at 0.2%, which casts a shadow on the overall economy.
US Flash Manufacturing – The US manufacturing index is expected to come at 55.1 points. Last month came at 54.6 PMI points but was revised higher at 55.4 points. Perhaps today's number will be revised higher as well if it misses the consensus.
US Flash Services – The services indicator came at 56.5 points last month and it is expected to be exactly the same today. This indicator used to be at around 54-55 points for many months until June, so this will likely be a positive reading even if it comes as expected.
Trades in Sight
Bearish GBP/USD
The bigger trend is still bearish
The H1 chart is overbought
The 50 SMA is providing resistance on the H4 chart
The previous candlesticks signaled a bearish reversal
GBP/USD is forming a bearish reversing chart setup
Earlier today in the European session, I opened a sell trade in GBP/USD. This forex pair made a move up north and stochastic became oversold on the H1 timeframe. Stochastic is turning lower now on the H1 chart which is a bearish signal. Although on the H4 chart, the situation looks even more bearish. The 50 SMA (yellow) is providing solid resistance on top and the previous candlestick closed as a doji which is a reversing signal, so I feel pretty confident on this trade.
In Conclusion
Today has been another quiet day at the office for forex traders as most of the major players are already on holidays. At the moment, the US Dollar is under some slight pressure but don't mark any positions because the market is shifting every few hours. Even the surge in Bitcoin has come to an end for the time being.