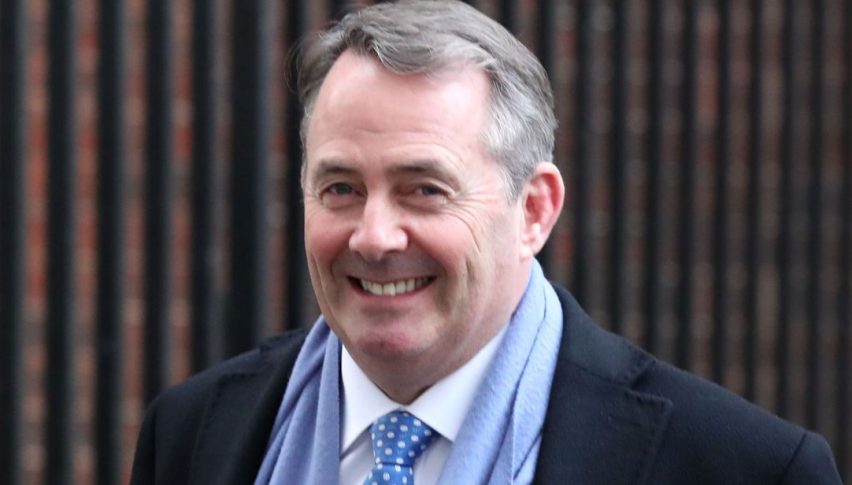 GBP Surges Higher on Comments of No Brexit Scenario
A short while ago, we opened a sell forex signal in GBP/USD. Fundamentals were all in favor of sellers at that moment. The UK services PMI report was horrible and showed that this sector is heading towards contraction, while the UK Prime Minister Theresa May lost as the Parliament voted in contempt.
This is a sign that the Parliament will vote down Theresa May's Brexit deal. This means that the UK will likely end up with no Brexit deal since there is no more time to find another agreement on another deal. So, it was all great for sellers, right? After all, the technicals also pointed to a bearish reversal.
But, UK Trade Secretary Liam Fox popped up saying that if the British Parliament rejects the Brexit deal, then there is a high probability that Britain ends up with no Brexit. Voting against the deal raises dangers of not having a Brexit at all.
Theresa May said the same thing last evening and, if you remember, a European Court of Justice aide commented yesterday that the ECJ could rule that the UK can have the option to revoke Article 50 on leaving the EU unilaterally. This means that the UK can revoke it and forget about Brexit if they decide to, even without the consent of the other EU members.
So, it seems like the pieces of the puzzle for a no Brexit scenario are coming together, although I don't think that will happen. But, that's what the the GBP traders needed to hear and the GBP rallied around 60 pips higher in a matter of minutes, which killed our sell signal here.
I have said that it has become a pure gamble trading GBP pairs because you just don't know what's coming, one minute the GBP is climbing fast, the next minute someone says something about Brexit and all hell breaks loose, and vice versa. But, that's our curse as forex traders that we have a burden to carry.