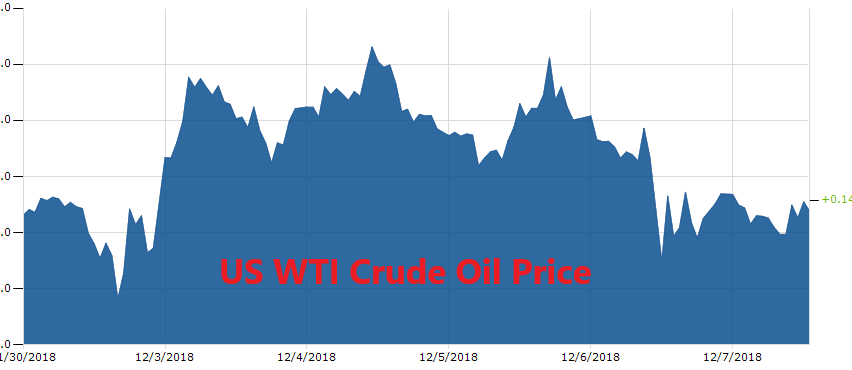 Iran is Delaying the OPEC Deal to Cut Oil Production
Today, the much anticipated OPEC meeting is taking place in Vienna, Austria. The market was expecting some major cut until several days ago but the comments from OPEC members in the last couple of days pointed to a cut of around 1 million barrels per day.
That wasn't enough for the Oil market participants and Oil turned bearish again, particularly in the last two days. So, that was the sentiment going into the OPEC meeting today. But it seems to be getting worse for crude Oil traders as the meeting progresses.
Earlier today, Venezuela and Libya were said to be wanting exemptions from production cuts. We all knew that Venezuela would get exemptions since that country is already under sanctions. A bit later, we heard rumours that OPEC+ was focusing on reaching an agreement to cut production by 1 million barrels as previously suggested, with OPEC cutting production of 650,000 barrels and non-OPEC countries to cut production by 350,000 barrels.
Then, Saudi Arabia representatives in the meeting said that they're not confident that a deal will be reached today. The problem is their arch enemy Iran, obviously. The Russians took their turn later saying that Iran is the main obstacle for the deal. Russia pledged to cut production by around 200 million barrels, more than the initial 150 million barrel cut that they proposed, only if OPEC offers to cut production by more than 1 million barrels.
Iran wants exemptions from the agreement as well. They are not wrong to claim an exemption in my opinion, because they are under US sanctions as well, but OPEC doesn't agree. Oil is slightly higher on the day with WTI crude Oil 0.14% above the opening price, while UK Brent crude is back above the $60 level.