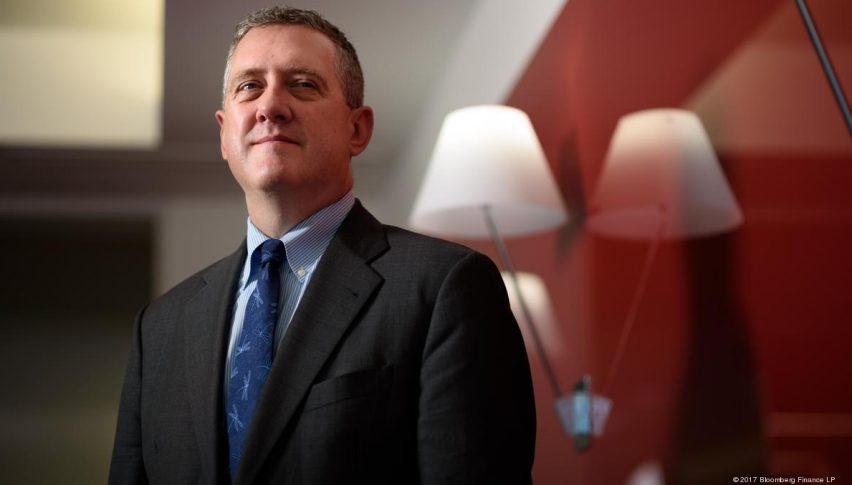 US Session Forex Brief, Jan 10 – Brexit, the FED and the ECB Minutes
Yesterday, we had a number of FED officials comment on interest rates and on the future path of the monetary policy. Some called for interest rates to go up to 3.0%-3.25% and some called for a pause, but only comments made by Bostic had an impact on the USD, sending it more than 100 pips lower against most major currencies. He said that there is no urgency to make policy changes 'just to run to a number' and the policy could move in either direction, among other comments.
These words were enough to send the buck diving lower. The FOMC minutes later in the evening gave the buck another push lower albeit small. That's where we left the USD last night. Later today we will have more FED members holding speeches, so get ready for some more action.
Today, the attention has shifted to Europe and the UK. There's a heated debate taking place in the British Parliament where Prime Minister Theresa May is trying to convince the lawmakers that she is doing the best she can for a good Brexit deal but they're not buying it anymore. The meaningful vote on the current Brexit deal will be on January 15 which will by all chances fail to pass and then she has 5-6 days to bring an alternative plan. But, the Labour Party leader Jeremy Corbyn said that they will ask for new general elections if the deal fails to pass.
That could be both a bad and a good thing for the GBP: first, because it will bring more uncertainty which would be bad for the GBP and, second, because it might reverse Brexit or at least bring a better deal along if Labour wins. The ECB released its monetary policy meeting accounts and they accepted the weakening economy and now see the risks tilted to the downside.
The European Session
French Industrial Production – Industrial production has been pretty volatile in France. It declined by 1.8% in September which was a huge setback, but it increased by 1.2% in October, which was revised higher to 1.3% today. Today's report which was for November, was expected to come at 0.0%, but the actual number showed a 1.3% decline, although the yellow vests protests should have played a part in the industrial production decline that month.
Italian Retail Sales – Italian retail sales have also been pretty volatile growing and declining every other month. They were expected to grow by 0.2% in November, but jumped 0.7% higher that month. The number for October was revised higher to 0.2% from 0.1%. The annualized number ticked higher as well to 1.6% from 1.5% previously.
Iraqis Feel Better As Oil Recuperates – Iraqi Oil Minister Thamir Ghadhban commented earlier today that the decline in Oil prices has stopped and prices are set to improve gradually. Any decision related to further OPEC cuts depends on monitoring price developments. We'll see how much they will improve.
ECB Monetary Policy Meeting Accounts – The ECB minutes were released today. They repeated some of the same old stuff, but acknowledged the weakening economy. Risk situation was "fragile and fluid" and they are tilted to the downside.
Corbyn Calls for General Elections – Anthony Corbyn of the Labour Party said that general elections must follow if the government can't pass the Brexit deal. Labour will table confidence motion when it can succeed and keep all options open, including referendum. Labour will vote against May's Brexit deal and general election must be the priority before a second referendum.
Theresa May Still Working on the Brexit Deal – May's spokesman James Slack commented earlier today saying that May is still working to get further assurance from the EU. He added that May is working to get those assurances before the end of debate in parliament, but it is a lost cause to me.
The US Session
EU-US trade Meeting to Continue – The EU Commissioner Cecilia Malmstrom will meet with EU's Lighthizer after the first meeting on Tuesday didn't produce much. They must be talking about US tariffs on European cars which will likely come pretty soon if there is no consensus or agreement.
Canadian Building Permits – Building permits declined by 0.2% in October as the report released in December showed and it was revised lower today to -0.4%. Permits for November were also expected to decline by 0.5% but instead, they posted a big increase of 2.6%.
Canadian NHPI – The new homes price index has been very weak, increasing by 0.1% on a monthly basis during summer and falling flat in Autumn. Today's number was expected at 0.0% again and it came as expected, so no change there.
Unemployment Claims – The Unemployment claims have been in the 210k region for several months but they jumped higher in November to 231k which was revised higher today to 233k. The number for December was expected to come at 226k, but instead it fell back to the normal range, coming at 216k.
FED Speakers Again Today – As we mentioned, yesterday we had quite a fee FED officials give speeches on interest rates as well as the FOMC meeting minutes. Today, we have some more FED officials speak out, starting with Barkin, followed up by Bullard again, then Chairman Powell will hold a speech and Evans will wrap it up.
Trades in Sight
Buyers failed at resistance
Stochastic has formed divergence
An upside-down pin formed below the resistance
Resistance held once again in EUR/GBP
I was thinking about selling this pair at the resistance earlier on around 0.9060. But I held back as the GBP was tumbling lower on new general election talk from the Labour Party. But, technicals worked well again as thi pair is reversing down now. The resistance held well and the price formed an upside-down candlestick which is a reversing signal. The following candlestick is pretty bearish so the reversal is already underway.
In Conclusion
The forex market has been pretty quiet in the last several hours and the reason is the FED members who will provide galore of speeches once again today. Chairman Jerome Powell will take most of the attention, so we will follow his speech. My US colleague Shain will cover his speech live, so make sure to tune in to our economic calendar in about three hours.