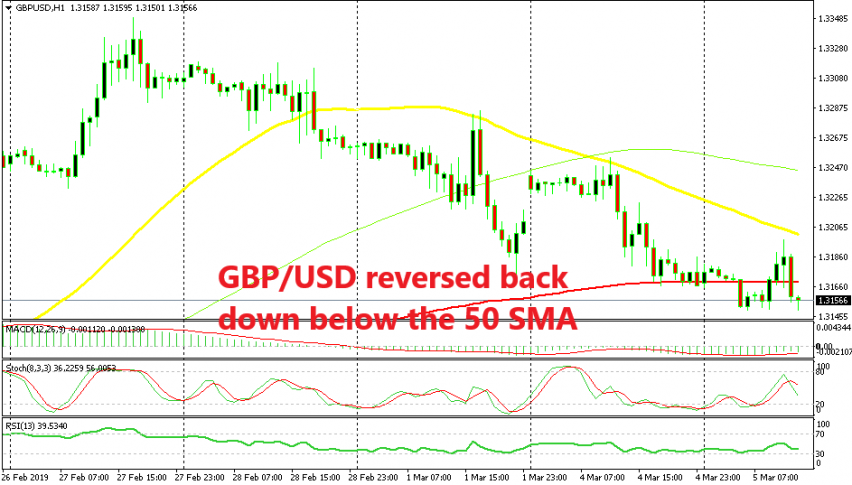 GBP/USD Returns to Bearish After a Quick Jump on Positive Services Numbers
The UK services PMI report was released earlier this morning and it beat expectations coming at 51.3 points from 50.1 points previously. Expectations were for a 50.0 point reading which would mean that the service sector would fall into stagnation in February. That wouldn't be out of this world since the different sectors of the British economy as well as that of the Eurozone are already in stagnation.
But, the actual number for February bounced to at 51.3 points and the GBP bounced as well. GBP/USD jumped to 1.32 on those numbers because the market got relieved that this sector, which is the biggest by far in Britain, didn't fall into stagnation too. The figures have been weakening and they were headed in that direction, but this jump reverses the trend. It remains to be seen whether this sector will start recuperating now, but I doubt it.
This is what the market is thinking too, because the GBP has given back all the gains already and has returned to bearish after forming that strange candlestick below the 50 SMA (yellow). This moving average has turned into a solid resistance indicator now on the H1 chart.
We decided to sell just a while ago but missed the opportunity at 1.32, so we went short way below the top. Now let's hope that the bearish move will continue and GBP/USD slips further below. We've got Brexit on our side.