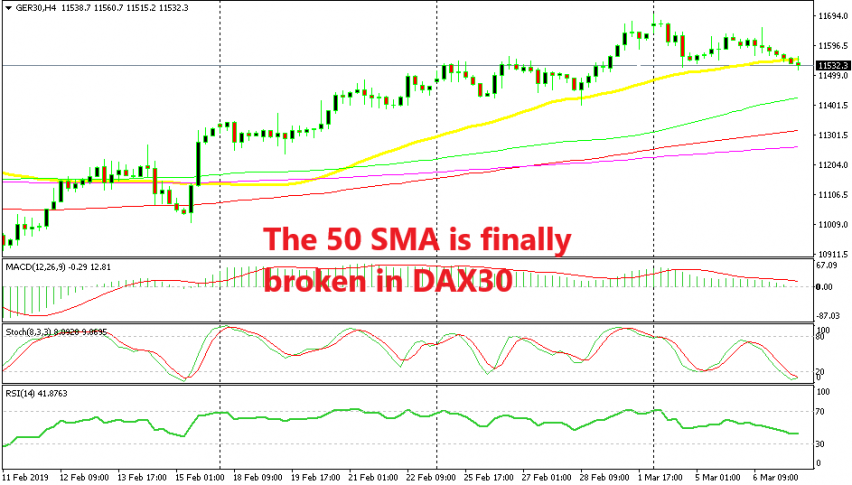 Dax30 Breaks Moving Averages as Stocks Continue to Slide, but there's Still Hope
Stock markets have been on a bullish trend for more than two months since the big reversal right after Christmas. They made a pullback lower at the beginning of this week but DAX found support at the 50 SMA (yellow) where it has found support before and the buyers pushed higher from there.
At some point yesterday we were nearly 100 pips in profit with this signal, but the sentiment turned negative again and indices turned bearish, diving lower. This time, the 50 SMA didn't hold. We see that the price is still slipping lower and the 50 SMA is now clearly broken, as you can see from the H4 chart above.
The price is finding some support at the 100 smooth moving average
On the H1 chart, it was the 100 simple moving average (green) which was providing support at the same level and this moving average has provided support several times before during the uptrend. But, the 100 simple MA was broken as well.
Although, there's still one last hope for buyers. The price is now finding support at the 100 smooth MA (red), so hopefully buyers will get active down here and reverse the downtrend of this week. We surely hope so since we are long on this index, but there's nothing we can do unless the sentiment shifts to positive.