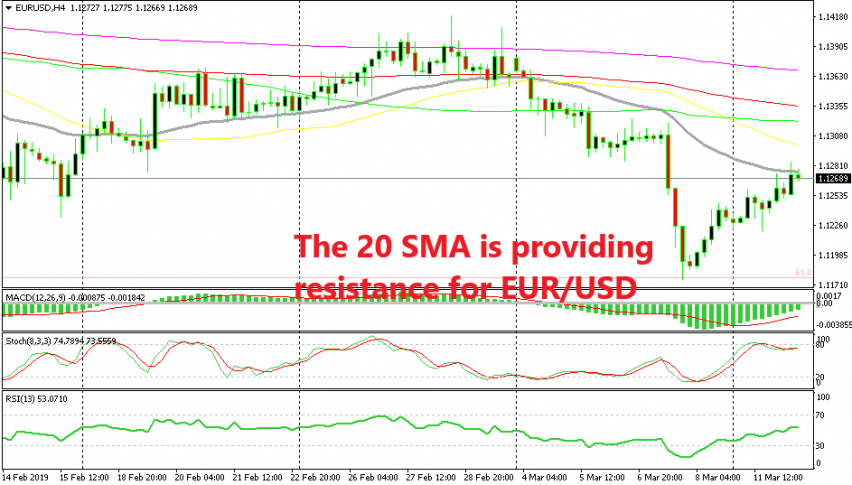 This Should be the Last Upside for EUR/USD, Technically
EUR/USD made a decisive break last week when it broke below the 1.12 level which was the low last year. The European Central Bank turned dovish last Thursday, accepting the prolonged weakness in the European economy. They downgraded economic growth and inflation forecasts for the Eurozone as well as the rest of the world, which hurt the sentiment in financial markets and turned this pair even more bearish.
Although, we have seen this pair retrace higher since then; EUR/USD has climbed more than 100 pips from the lows last Thursday and we have been caught on the wrong side a couple of times trying to sell this pullback, first below 1.1 and then again at 1.1240s which we opened yesterday.
We just went short again in EUR/USD, but this time I'm quite sure that we will get our pips, if the US inflation report doesn't disappoint later today. The retrace higher is complete on the H4 chart as you can see from the stochastic indicator above and the price has reached the 20 SMA (grey). This is the first moving average to catch up and it seems like it is already providing resistance. So, we decided to go short; hopefully we will cash in before the US inflation report is released.