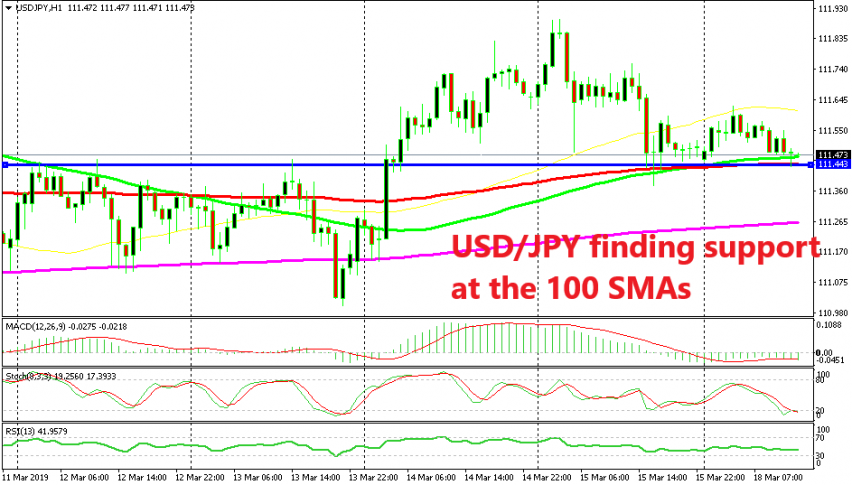 Using the Pullback in USD/JPY to Go Long
USD/JPY has been trading on an uptrend during January and February after the big dip at the beginning of this year. Although, this month we have seen this pair be sort of undecided about which way it wants to go – whether to pursue the uptrend further or make a reverse lower, so it has mostly traded in a range.
It made a decent bullish move in the first day of March but then the buyers lost strength and we have seen some up and down price action since then. Last Thursday, USD/JPY climbed nearly 100 pips but it has been retracing lower since then and today the price action points to a bullish reversal.
The pullback is complete since stochastic is oversold on the H1 and H4 time-frames. The price is finding support at the 100 simple (green) and smooth (red) moving averages which are standing below while we also have a previous resistance level at 111.40s which should add more strength to the moving averages. Besides, the previous H1 candlestick closed as a pin which is a reversing signal after the retrace lower.
So, we decided to go long on this pair, hoping to get back on track after getting caught up in the EUR/USD uptrend last week.