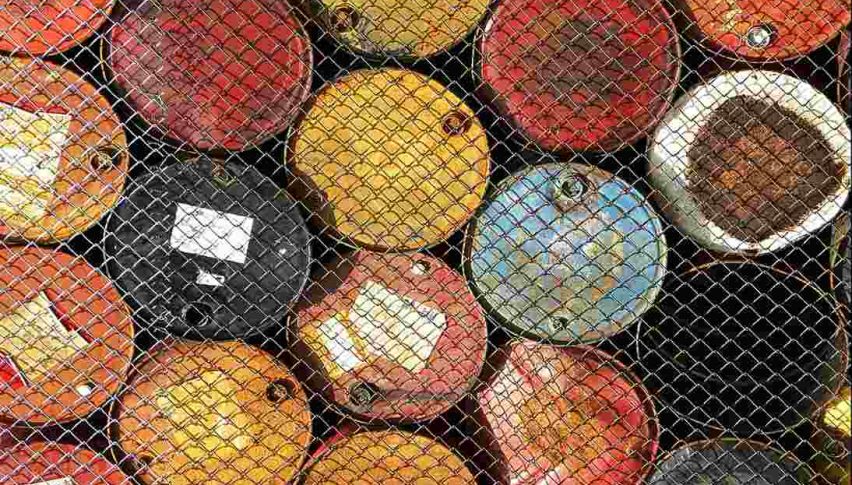 Crude Oil Inventories Are In…
The first weekly crude oil inventories cycle for April is complete and the numbers are in line with seasonal expectations. Builds were reported in both the API and EIA statistics, suggesting that production is up in anticipation of North American summer demand. May WTI is in slightly negative territory above $62.00 for the session.
The Weekly Crude Oil Inventories Are In…
This week's crude oil stocks reports have come in positive, led by a significant bump in the EIA figure. Here is a look at the data:
Event                                   Actual          Projected     Previous
API Crude Oil Stocks            2.963M              NA            1.927M
EIA Crude Oil Stocks            7.238M            -0.425        2.800M
Supplies are on the uptick, pretty much in line with seasonal oil production and demand patterns. At press time (11:30 AM EST), May WTI crude oil futures are slightly negative in the vicinity of $62.15.
May WTI Crude Oil Futures: Technical Outlook
The bullish trend in May WTI is alive and well, with prices holding firm above $62.00. Today's intraday high of $62.99 is the year's northern extreme, with further upside extension appearing probable.
Bottom Line: Until proven otherwise, the uptrend in WTI is best respected. In the event today's session closes in the negative, I will be looking to buy in from a daily Fibonacci retracement level until Friday's closing bell.
Aside from buying dips, the sell recommendation (check it out here) from the 62% Macro Retracement ($63.45) remains valid. Barring a major spike in bearish participation, this level is likely to come into play by Friday's closing bell.