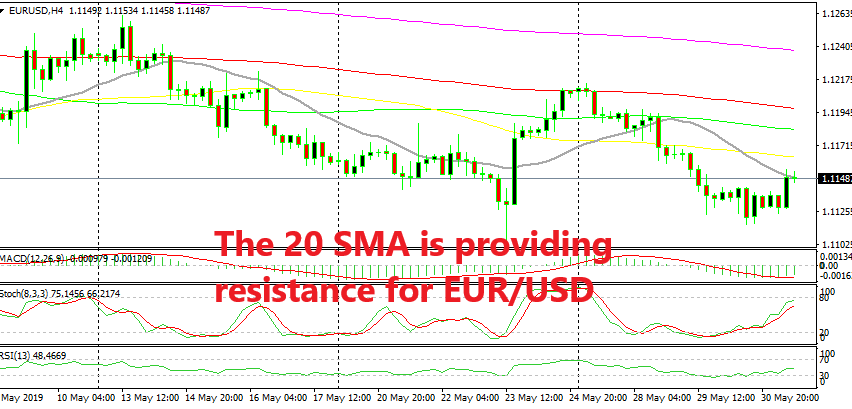 Selling the Pullback in EUR/USD
EUR/USD has been on a bearish trend for more than a year, although this trend has slowed down considerably in recent months. But, the pressure is on the downside and the safest way to trade this pair is to wait for a pullback higher and then go short on it after the retrace has ended.
That's what we did just now. We sold EUR/USD as this pair was retracing higher. It's not much of a retrace, only 40 pips, but that's enough since the stochastic indicator is almost overbought, which would make this pair overbought and the retrace higher complete on the H4 time-frame chart.
Besides that, the 20 SMA (grey) is providing resistance on this chart. If you switch to the H1 time-frame chart, you will see that the stochastic indicator is well overbought there and turning down now. On top of that, the price has formed a few reversing candlesticks so the chart setup on these two time-frames is pointing to a bearish reversal, hence the sell signal in this pair from us.