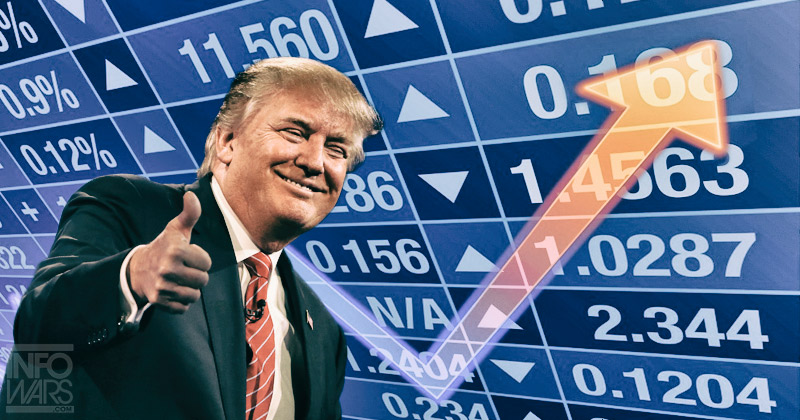 U.S. NFP Lags, Stocks Rally On Open
The U.S. indices are driving north, pushing weekly highs in a broad-based recovery. Even today's sub-par Non-Farm Payrolls (NFP) figures haven't been able to derail the rally in equities. For the first half hour of trade, the DJIA DOW (+185), S&P 500 SPX (+22), and NASDAQ (+75) are on the bull.
A strong labor market has been a premier calling card of the Trump administration. While today's numbers remain positive, they did come in below expectations:
Event                                                            Actual       Projected      Previous
Non-Farm Payrolls (May)                             75K               185K               224K
Unemployment Rate (May)                         3.6%              3.6%               3.6%
Average Hourly Earnings (MoM, May)       0.2%              0.3%               0.2%
The headliner of this group is the severe drop in NFP figures. Lagging new job creation reinforces yesterday's increase in jobless claims, as well as the boost in Challenger Job Cuts. In short, U.S. employment remains strong but is beginning to show some signs of fatigue.
S&P 500 Breaks Out Following Disappointing U.S. NFP Report
As they have been all week long, stock market bulls are controlling the action. Last week's downtrend has been erased as the S&P 500 continues to cut into May's losses.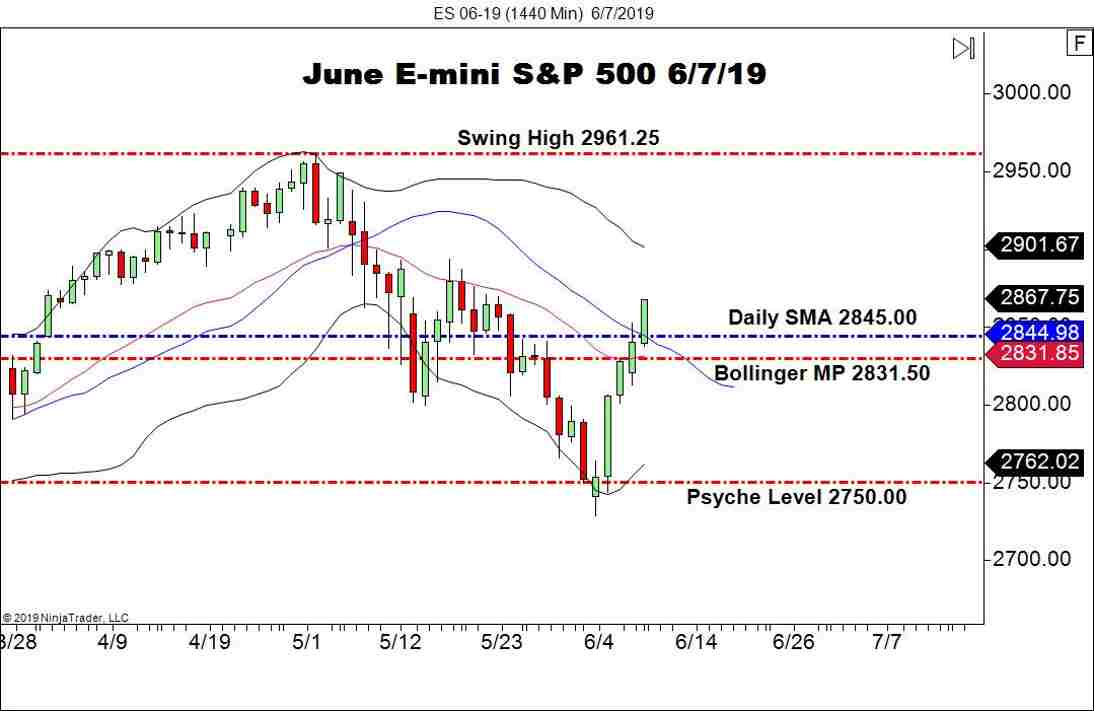 Overview: From a technical perspective, the June E-mini S&Ps have broken above daily support and are driving toward the May 15 spike high of 2894.00 (not pictured). In the event this level is taken out, a run at fresh all-time highs by the end of June will become possible.
Perhaps the most striking observation regarding equities in 2019 has been the volatility. Sell-offs have been quick and sharp, with rallies behaving in much the same fashion. If this is a preview of the coming 18 months in the lead-up to Election Day 2020, then buckle your seatbelt and get ready for a wild ride.
Stock markets are looking very bearish today, with bank shares leading the way down as the fears resurface again
1 month ago
Safe havens such as Gold and the JPY have been taking advantage of the financial troubles with the ban king system and lower FED rate odds
3 months ago