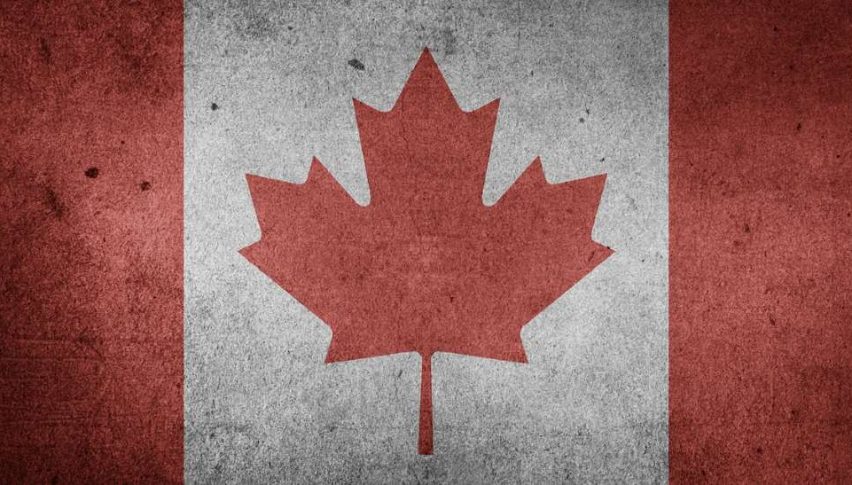 38% Fibonacci In View For The USD/CAD
The USD has struggled mightily against the majors lately, but none more than the CAD. Rates of the USD/CAD have plunged more than 250 pips during the first six trading days of June. This is an epic sell-off and one that has occurred despite weakness in the WTI crude oil market. What is going on with the Loonie?
At its core, the drop in the USD/CAD is rooted in fundamentals. While the correlation with WTI is undeniable, fresh doubts that the U.S./Mexico/Canada (USMCA) trade deal will be ratified by Congress are dominating the action. Tariff threats from the Trump administration on Mexico fueled Congressional opposition to USMCA; until the picture clears a bit, the USD/CAD is likely to hold its bearish pose.
USD/CAD: Technical Outlook
Downtrends don't get a whole lot steeper than the one currently evident on the USD/CAD daily chart. Rates have fallen rapidly, with the past two sessions producing the only meaningful retracement this month.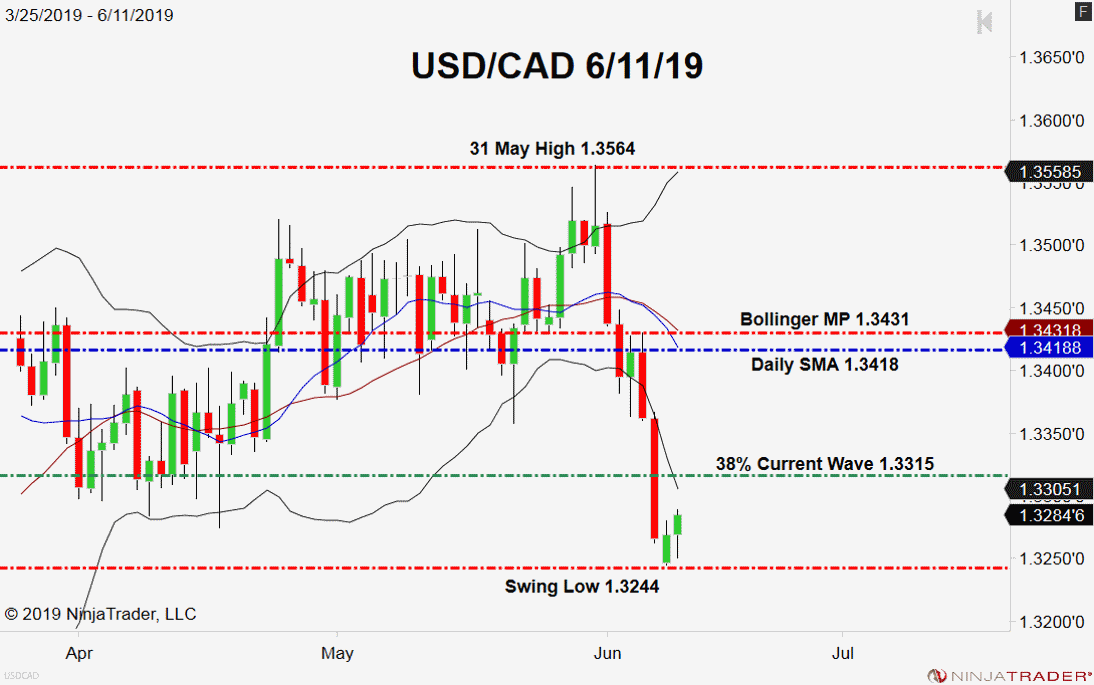 Going into tomorrow's U.S. CPI (May) release, these are the two numbers on my radar:
Resistance(1): 38% Current Wave Retracement, 1.3315

Support(1): Swing Low, 1.3244
Bottom Line: Generally speaking, I am a big fan of joining a strong trend from a valid 38% Fibonacci retracement level. It appears that such a set up is headed our way. Until elected, I will have sell orders queued up from just beneath Fibonacci resistance at 1.3309. With an initial stop loss at 1.3328, this trade produces 38 pips on a 1:2 risk vs reward management plan.
If you are trading the Loonie, remember that the crude oil inventory cycle and U.S. CPI figures are due out in the coming 24 hours. Be on the lookout for enhanced volatility surrounding these events.