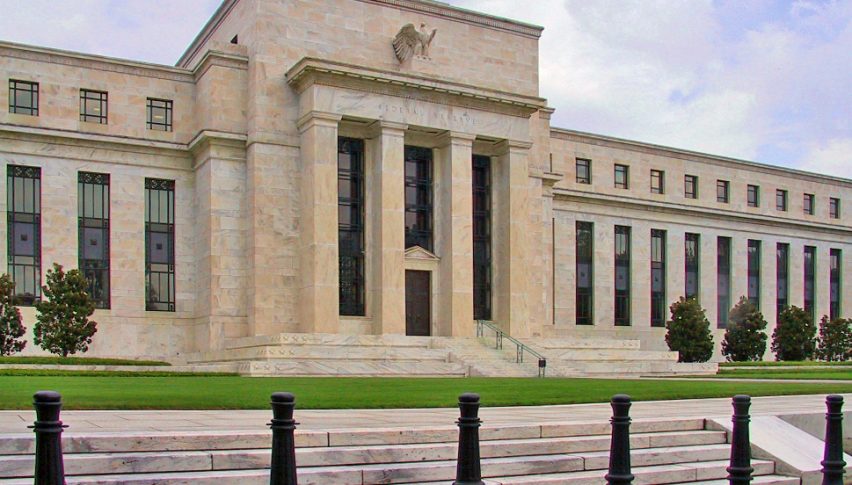 FED Policy Statement: Recap And Highlights
Most traders and investors have had 31 July circled on their calendars for the better part of the past six weeks. Well, the day has passed and the FED has delivered their ultra-hyped Monetary Policy Statement. For the time being, it is a ¼ point reduction in the Federal Funds Target Rate. This event was widely anticipated by the markets, but we are still seeing a spike of participation across the forex, futures, and equities markets.
31 July 2019 FED Policy Statement: Key Points And Highlights
As we have been alluding to for the past month or so, today's FED Monetary Policy Statement was a biggie. The action has certainly not disappointed, with traders duking it out across the financial markets. Here is a quick look at the key points and highlights from this week's FOMC meeting:
FOMC: "Labor market remains strong and economic activity has been rising at a moderate rate."

FOMC:"Growth of fixed business investment has been soft."

FOMC: "On a 12-month basis, overall inflation and core inflation are running below the 2% target."

FOMC: "In light of the implications of global developments for the economic outlook and muted inflation, the Committee decided to lower the target rate to 2.25%."

The FOMC voted 8-2 in favor of the rate cut. Dissenting votes came from Esther George and Eric Rosengren, whom called for rates to be held steady.
Bottom Line: This was far from an overly dovish FED statement, looking more like an "insurance cut." Given the dissent in the FOMC's vote tally and relatively strong U.S. economic numbers, it is very likely that this downward adjustment to the Federal Funds Target Rate may be a "one-off." 
At this point, the markets pretty much agree with the one-and-done categorization of today's rate cut. The U.S. indices have fallen into the red, while the USD is holding its own against the majors.