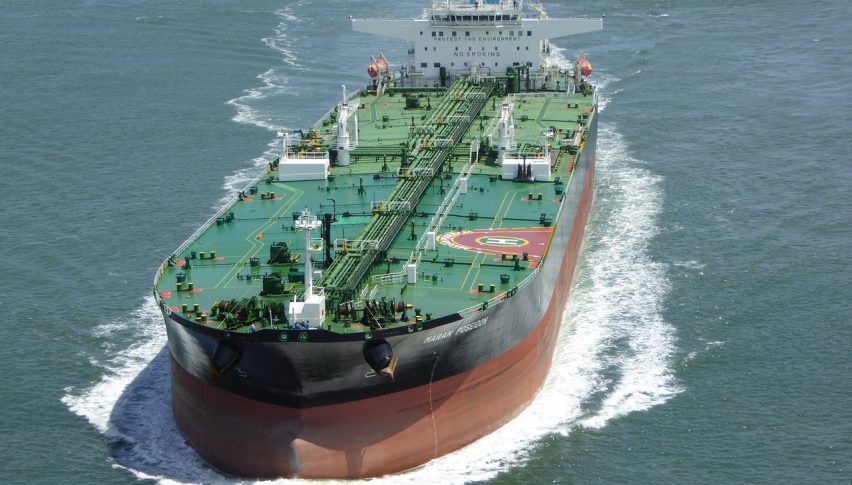 WTI Craters, $55.00 Back In Play
U.S. President Trump is at it again, this time pledging a 10% tariff on more than 300 billion of Chinese exports to the United States. The announcement came minutes ago via Twitter and has shaken up the U.S. futures markets. WTI crude has been exceptionally hard hit, plunging to session lows just above $54.00.
The volumes hitting crude oil today have been massive, with more than 550,000 contracts changing hands in September WTI alone. At this point, price is in a freefall, mowing down anyone in its path.
WTI Crude Oil Plunges, Runs At $54.00
To say the very least, the situation is fluid for September WTI crude futures. Sellers have hammered this market following Trump's tweets, sending price to a proximity test of $54.25. Participation is huge; to be honest, the price action in WTI is very similar to that of a surprise terror attack.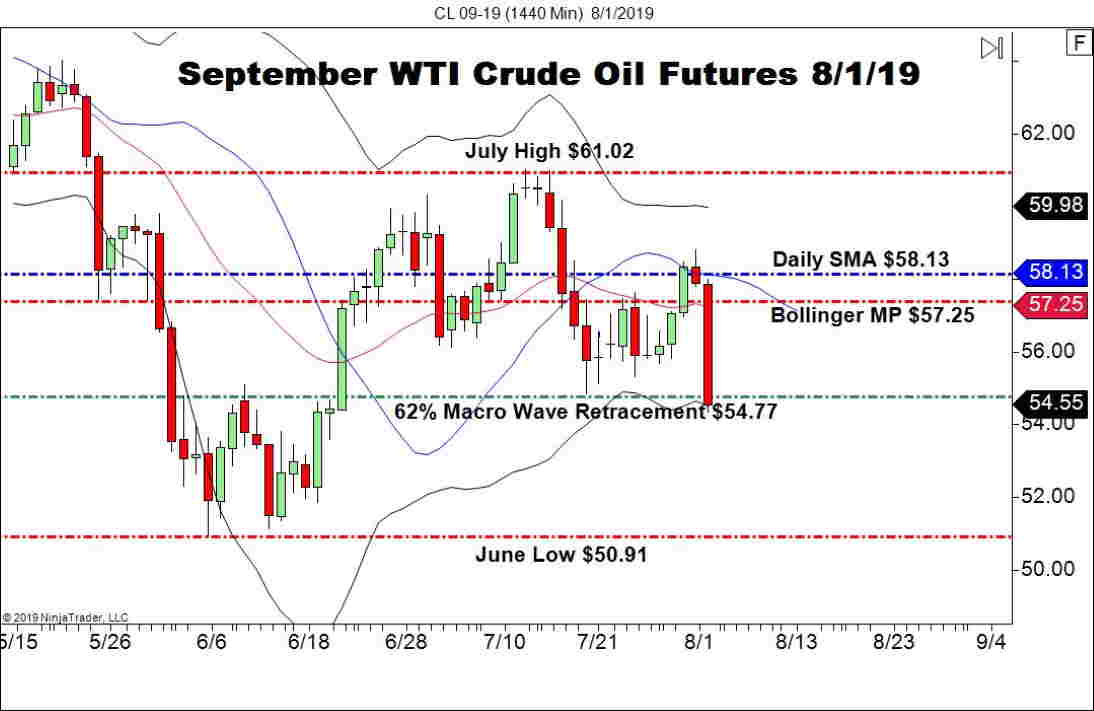 Overview: At press time (1:50 PM EST), crude oil appears to have found a bottom just above $54.00. However, this area may be short-lived as several 5-minute trading ranges measure more than $1.00. 
One level to keep a close eye on is the 62% Macro Wave Retracement at $54.77. This area has proven important in the past ― if we see a rally and close above this level in September WTI, then a positive end to the trading week is possible. If not, $50.00 crude may come to pass very quickly.