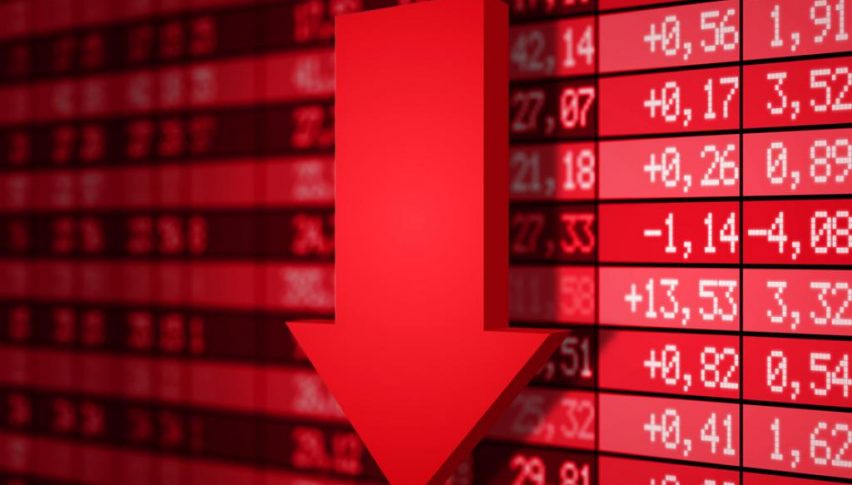 25,000 Back In Play For The DOW
The opening action on Wall Street is hot and heavy, with volatility being the early rule. For the first half-hour of trade U.S. stocks are getting crushed once again ― losses in the DJIA DOW (-485), S&P 500 SPX (-44), and NASDAQ (-105) have headlined the action. For the DOW, prices are approaching the long-term psyche level of 25,000.
Investor angst is reaching a fevered pitch, as shown by today's CBOE VIX Index. Known as the "volatility index," the VIX is a key barometer of market turbulence. Today, the VIX has hit 23.25, suggesting that volatility is trending toward the upper quartile of the 52-week range. As a comparison, the Christmas Eve plunge of 2018 measured a staggering 36. So, while the financial waters are certainly choppy, we still have a ways to go before hitting historic levels.
The DOW Opens Down Triple-Digits
For the second time in three sessions, equities bulls have sprinted for the door on the opening bell. The September E-mini DOW is certainly feeling the pain, having already bounced from 25,000 once during Tuesday's trade.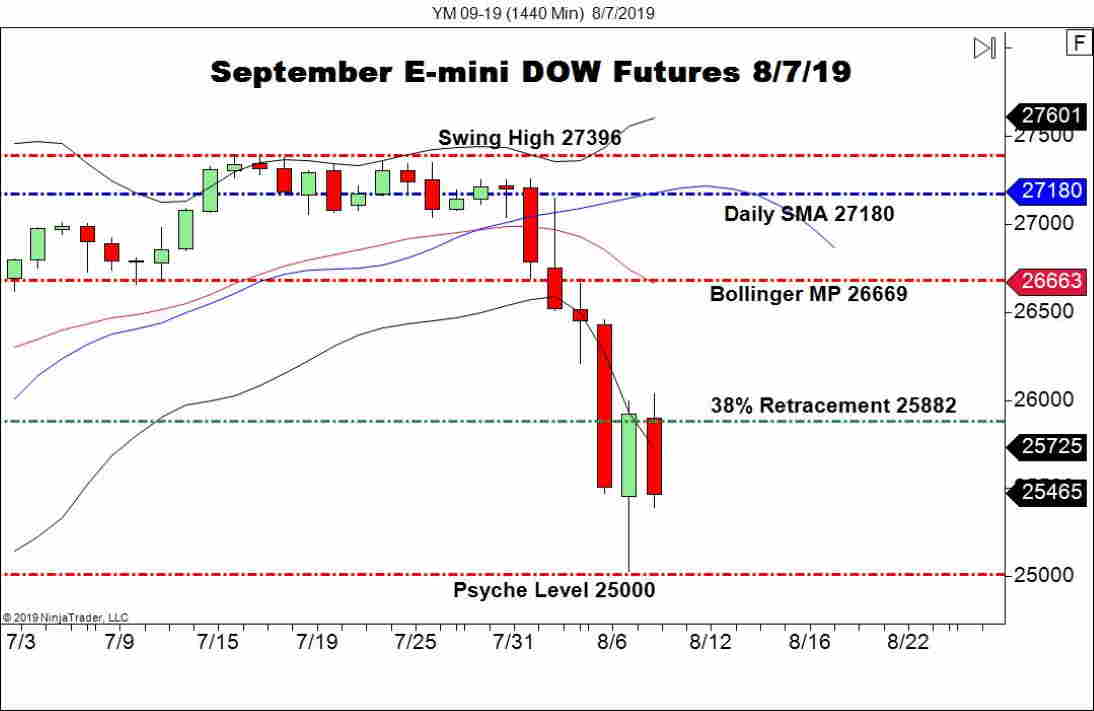 Here are the key levels to watch in this market for the remainder of the session:
Resistance(1): 38% Retracement, 25882

Support(1): Psyche Level, 25000
Overview: The daily chart for the September E-mini DOW is exceedingly bearish. Prices have failed to rally above the 38% Retracement (25882) indicating that the current downtrend is valid. Until we see the bulls get involved above this level, a short side bias is appropriate.
For the first time since last spring, it looks like 25,000 is back in play for the DOW. This is the ultimate big-round-number for equities and is certain to draw heavy two-way action. Tuesday saw bidders step up and defend the area as support ― if the market challenges 25000 again today, we may see a bulk of stop orders run and price extend well beneath this vaunted price point.