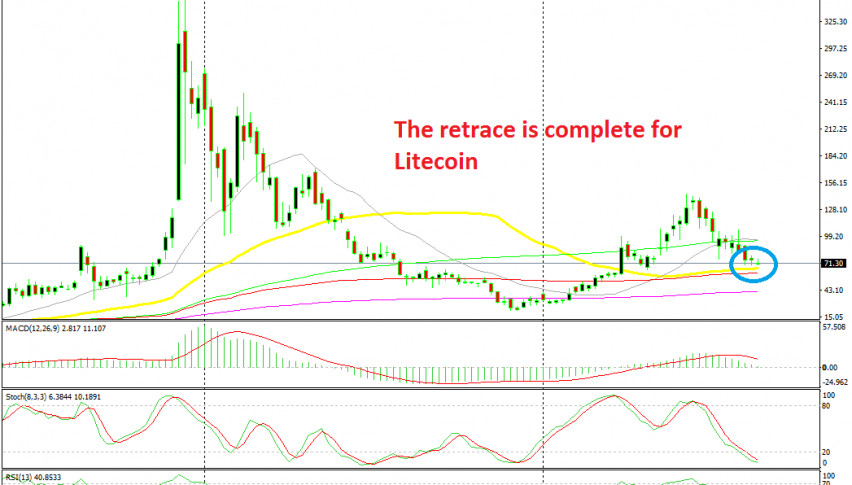 The Retrace Lower is Complete in Litecoin. Time to Buy?
Like most major cryptocurrencies, LITECOIN had a great time in the first two quarters of this year. Last year we saw a big pullback after the surge at the end of 2017, but the decline ended at the end of 2018 and Litecoin climbed from around $20 to $144 in June.
Although, since then, the price has retraced lower and Litecoin has lost half the value in the last two months. This looks a bit suspicious from the buyers' perspective because BITCOIN has held on to most of the gains and it has only retraced about a quarter of the value, while Litecoin has given back half of its value in the last two months.
But, now Litecoin has formed a bullish reversing chart pattern. The pullback is complete on the weekly chart as the stochastic indicator shows. The 50 SMA (yellow) which has worked as support and resistance before is providing support again, while the previous weekly candlestick has formed a pin which is a reversing signal.
So, this looks like a good opportunity to buy Litecoin. We might do so soon, but we will also watch the price action in Bitcoin to see if cryptos are about to make another move higher.