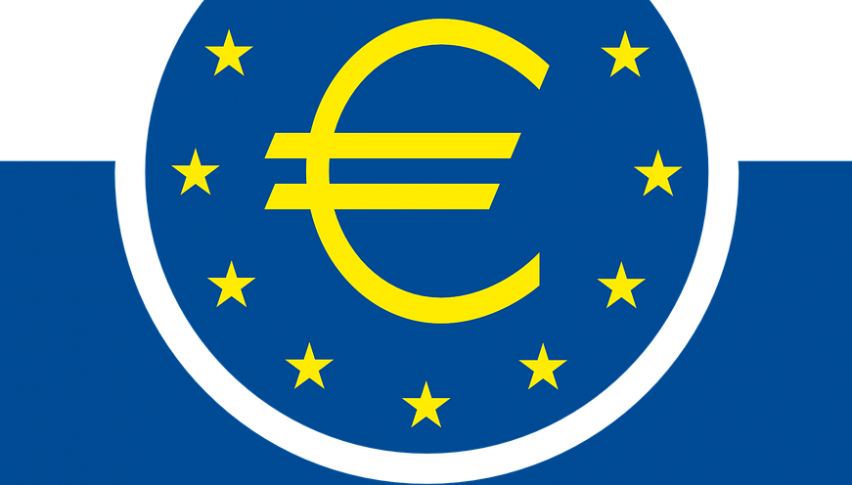 Recession Risks Reduce, but Weakness in Eurozone Economy to Continue Keeping ECB Dovish
Posted Friday, November 15, 2019 by
Arslan Butt
• 1 min read
According to a recent Reuters poll, the new ECB president Chrisine Lagarde is likely to follow in the footsteps of her predecessor in terms of monetary policy. However, inflation is likely to continue weak at least till mid-2021.
Economists polled anticipate inflation to average at around 1.2% in 2020 while the median forecast for 2021 comes in slightly higher at 1.4%. This is the weakest level for inflation estimated since the beginning of this year.
The likelihood of a recession in the Eurozone economy have reduced but the slowdown in economic growth is likely to continue for some more time. External risks such as the US-China trade war and Brexit are likely to keep the Eurozone economy under pressure.
According to economists polled, GDP growth is forecast to average around 0.2-0.3% in the coming quarters till July 2021 at least. 90% of the poll's participants expect Christine Lagarde to continue with Mario Draghi's previously dovish stance for the central bank, in the near future. The next rate cut deeper into negative territory from -0.5% to -0.6% is expected in Q2 2020.