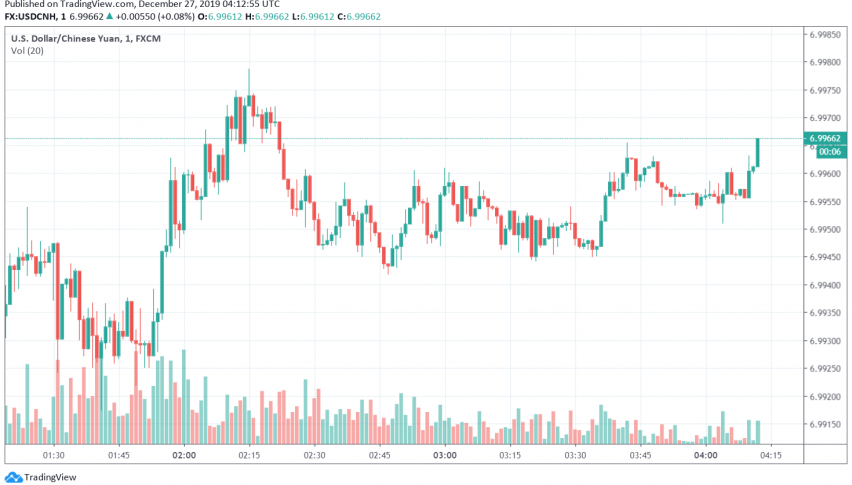 China's Industrial Profits Rebound After Three Consecutive Months of Contraction in November
Posted Friday, December 27, 2019 by
Arslan Butt
• 1 min read
According to data released by the National Bureau of Statistics, China's industrial profits expanded at the fastest pace in eight months during November, after declining for three consecutive months. Industrial profits climbed 5.4% higher YoY in November to 593.9 billion yuan following a 9.9% decline in the previous month.
The continued trade war with the US and weakening domestic demand have kept China's manufacturing sector under severe strain for the past several months, but the government's stimulus efforts appear to have paid off, turning this sector around. Till November this year, industrial businesses have registered profits to the tune of 5.61 trillion yuan, 2.1% lower than the same period a year ago. However, profits have increased since the previous month when the decline from 2018 stood at 2.9%.
The groeth in industrial profits in November was driven by a slower contraction in factory gate prices even as production and sales picked up. However, officials have cautioned that it may not yet be time to cheer as sustained recovery can only be confirmed once trade tensions with the US recede significantly.
Following the release of this news, the Chinese yuan continues to trade mostly unchanged against the US dollar below the key 7.00 level. At the time of writing, USD/CNH is trading around 6.996.