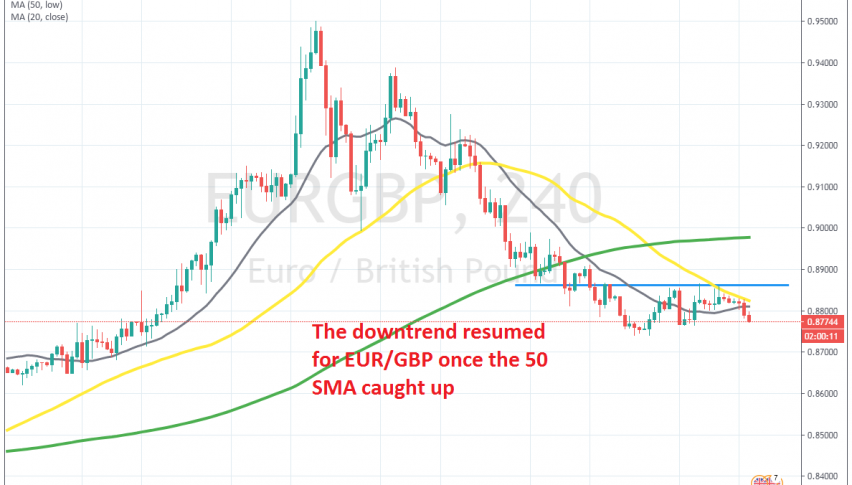 EUR/GBP Couldn't Even Put Up A Retrace
EUR/GBP has had quite a roller-coaster in March. It surged around 10 cents in the first half of last month from 0.85 to 0.95, but then made a quick reversal and lost nearly all the gains. The GBP put up a a great fight during that time, which sent EUR/GBP lower and price fell below 0.90.
Last week though, we saw this pair consolidate in a 100 pip range, between 0.8760s and 0.8860s, roughly speaking. Some were hoping for a pullback, but buyers couldn't find the strength to revers the trend to bullish. A resistance area formed around the 0.8860 level which couldn't be broken.
Then, the 50 SMA (yellow) caught up on the H4 chart and started pushing the price lower. Then the GBP turned bullish today and this pair made a stronger move down, losing around 100 pips. I feel bad for having missed this opportunity, but now the price is heading for last weeks lows, so let's see if sellers will push below it.