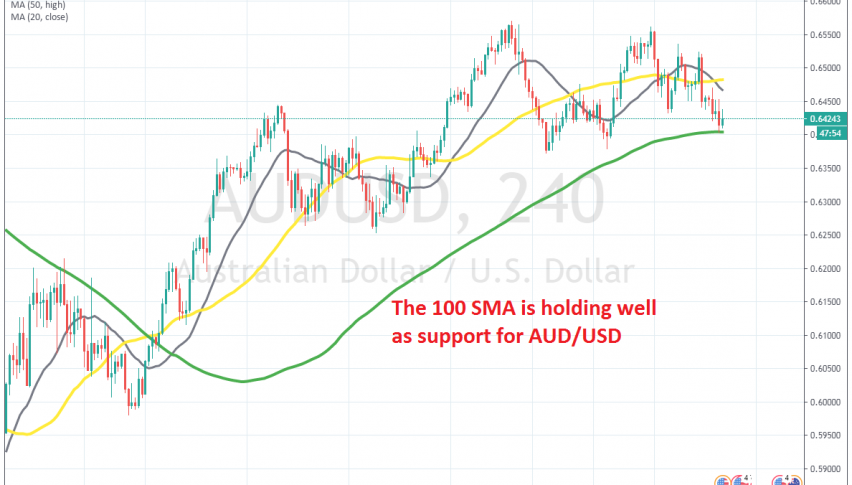 Long on AUD/USD at the 100 SMA
AUD/USD has reacted the best among major currencies, following the crash on coronavirus panic in late February and early March. AUD/USD lost around 12 cents during that period, as traders piled on the USD. But the reversal was quite as strong and AUD/USD claimed almost all the losses back.
As a result, this pair climbed pretty close to 0.66, as shown from the H4 chart above, but the trend slowed since the middle of April. During the reverse higher, we have seen some decent pullbacks, which have provided good opportunities to go long, while making new highs.
But, this month AUD/USD haven't been able to make new highs. Although, lows have been getting higher, which means that a wedge is forming in this pair. Yesterday we saw AUD/USD retrace down, but the pullback seems to have stopped right at the 100 SMA (green) on the H4 chart. We decided to go long since the retrace down seems complete and the price is bouncing back up. So, let's wait for the bounce to materialize fully.
The US consumer is softening as intertest rates go up, which is a factor for the USD retreat and for the FED to stop hikes
2 days ago