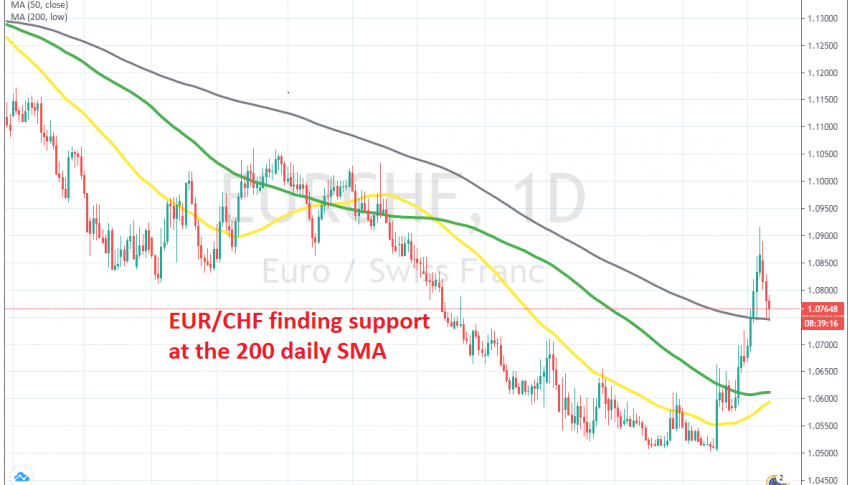 EUR/CHF Trying to Decide at the 200 Daily SMA
EUR/CHF has been quite bearish for the last two years, as the trade war between US and China turned the attention of markets to safe havens such as the CHF. As a result, this pair lost around 15 cents from top to bottom with some slight pullbacks higher on the daily chart, as shown above.
But, the Swiss National Bank (SNB) seems to have intervened in the markets again by the middle of March at 1.05, hence the bullish reversal in this pair. Besides that, European leaders are pushing for the coronavirus recovery fund, which will help the Eurozone economy and it also helped in reversing EUR/CHF higher.
The 50 SMA (yellow) was providing resistance for this pair in recent months before the bullish move, but the 50 SMA was broken that same day. Although, the 100 SMA (green) turned into resistance for some time. That didn't last too long and the 100 SMA was broken by the middle of May.
The 200 SMA (grey) didn't do much as resistance, but it has turned into support this month. Now EUR/CHF traders are facing the 200 SMA, which will decide whether this pair will remain bullish and bounce higher, or if the main bearish trend will resume.