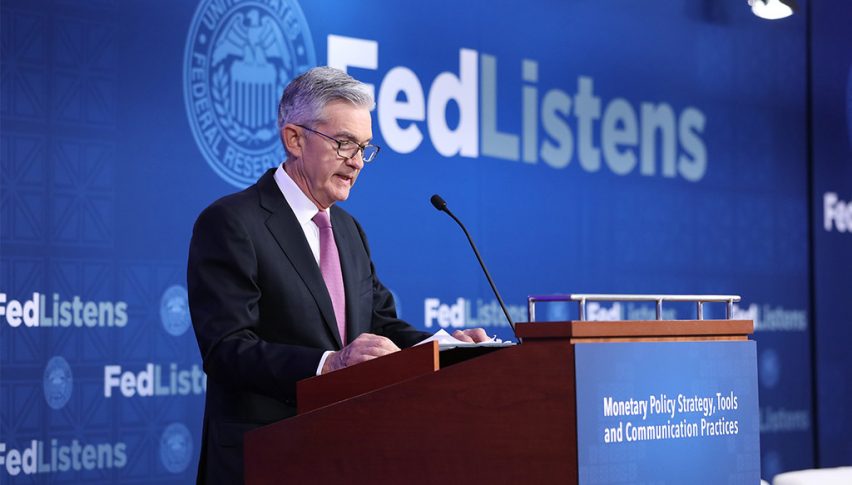 Fed Chair Powell For More Stimulus Measures for Economic Recovery
Posted Thursday, June 18, 2020 by
Arslan Butt
• 1 min read
During his second day of Congressional testimony, Fed chair Powell stressed on the need for more stimulus measures to aid in the recovery of the US economy following the coronavirus crisis. He highlighted that the central bank was committed to monetary easing to support economic recovery and urged Congress to follow through with approving more government aid to offset the economic damage of the pandemic.
In his testimony, Powell stated, "We at the Fed need to keep our foot on the gas until we are really sure we are through this, and that's our intention, and I think you may find that there's more for you to do as well. It would be a concern if Congress were to pull back on the support that it's providing, too quickly."
One measure proposed by Powell towards this was extending weekly payments scheme to the unemployed, a program that was rolled out in March but comes to an end by July. He also suggested offering financial assistance to state and local governments, in addition to small businesses, in the next round of stimulus.
So far, the US Congress has announced nearly $3 trillion worth of financial aid for businesses, households and more impacted by the coronavirus pandemic even as the Fed has boosted liquidity in markets to cushion the economy from the fallout. The recent rebound in job growth and retail sales seen during May have kept some Republicans hesitant from announcing more relief measures for economic recovery for now.