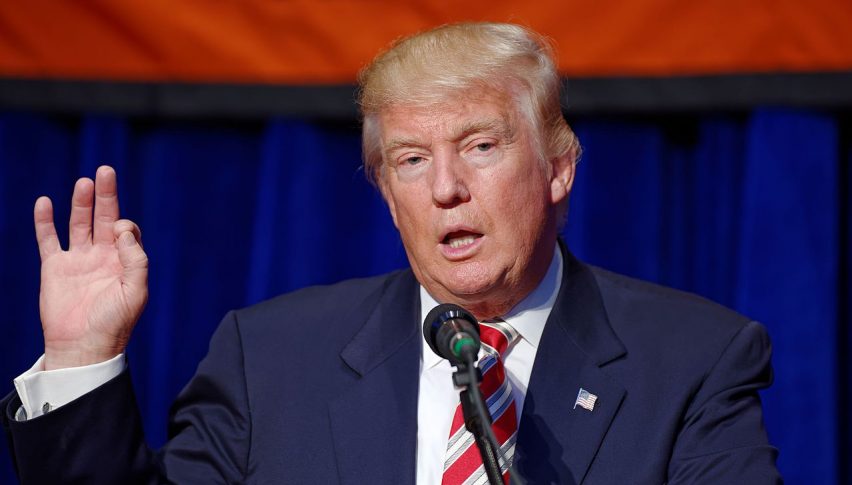 Trump Issues Executive Orders As Stimulus Talks Stall
It's an election year and that means political tensions are at a fevered pitch. On Capitol Hill, Republicans and Democrats have yet to pass the much-anticipated second stimulus package. Subsequently, President Trump took matters into his own hands over the weekend, signing a series of executive orders. The move drew heavy criticism from both parties in Congress, with many calling the move "unconstitutional." As we roll into mid-August one has to wonder if Trump's executive orders will speed up passage of COVID-19 stimulus package number two.
Trump Signs Executive Orders
Claiming that he was "forced" by Congressional incompetence to issue COVID-19 aid, Trump signed four motions last Saturday. Below are the highlights:
Extension of enhanced COVID-19 unemployment benefits, an additional $400 per week

Suspension of payroll taxes through 31 December 2020

Suspension of federal student loan payments

Efforts to minimize renter evictions and mortgage defaults
At this point, it appears that the executive orders will be legally challenged. However, when it comes to executive orders, there isn't much that can be done. Ultimately, the measures will be implemented and wield a modest market impact.
For the time being, Congress is in a stalemate regarding another multi-trillion dollar COVID-19 stimulus package. While Trump's orders are designed to quickly help those in need, it looks like negotiations for a more comprehensive plan may drag into late-August.
EUR/USD Stalls At Fibonacci Resistance
Thus far in August, the Greenback is showing signs of life. Rates are firm vs the majors, as evidenced by the negative action in the EUR/USD.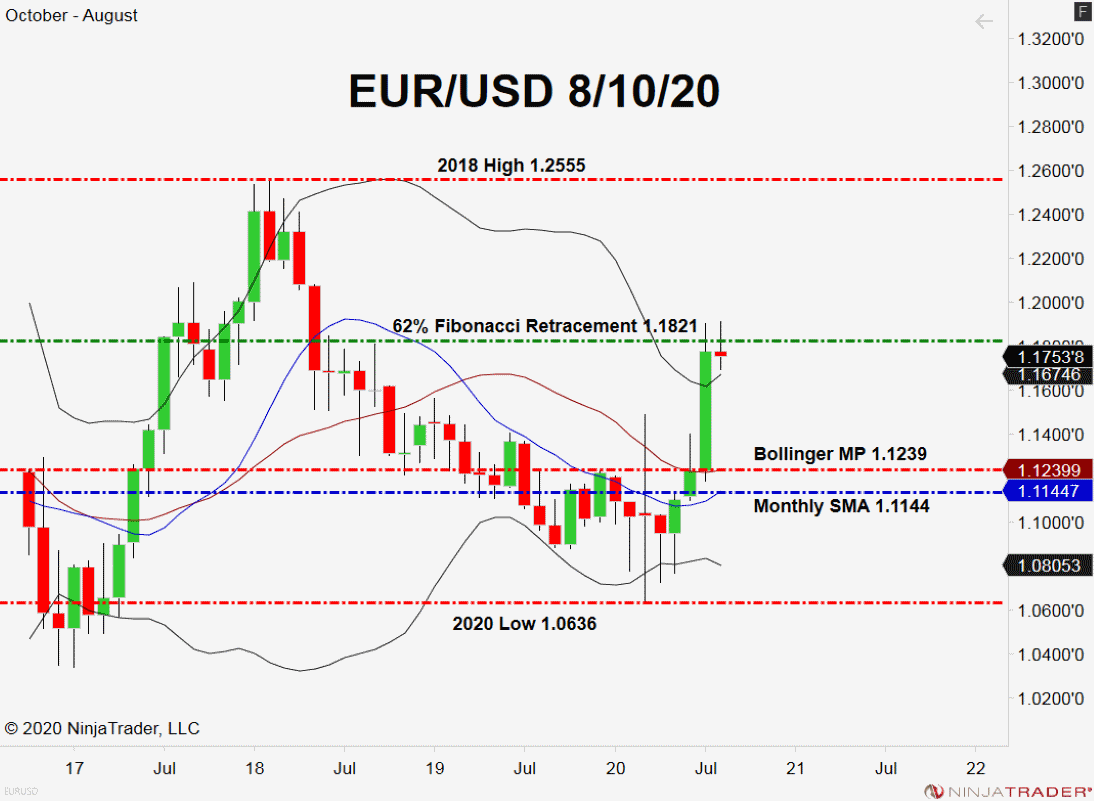 Here are a few levels worth watching:
Resistance(1): 62% Fibonacci Retracement, 1.1821

Support(1): Bollinger MP, 1.1239
Overview: Summer 2020 has been a rough period for the Greenback. Extended FED QE and Trump administration stimulus have placed immense bearish pressure on the USD. However, that may be changing. Inflation is picking up a bit and several U.S. stock indices are closing in on new all-time highs. If these factors continue their upward trajectory, September's FED meeting may bring a more hawkish tone than expected.