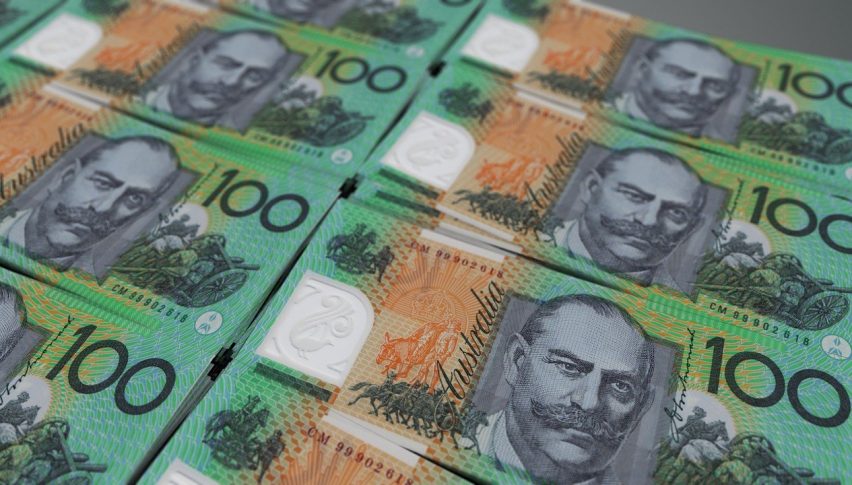 The AUD Is Breaking Out Ahead of the RBA
The AUD/USD is in breakout mode thanks to a strong showing on Friday.
The story to end the week was once again the soft USD, that keeps on showing weakness and that wasn't helped by the Fed coming out and adjusting its inflation target.
The move, that was outlined by Jerome Powell at the virtual Jackson Hole summit helped push the AUD/USD higher and that meant price finally broke through the highs of around the 0.7250-0.7260 range and now we can see that the Aussie is closing in on 0.7400.
This all comes as we approach the monthly RBA meeting which is set to take place tomorrow.
Last time around, the RBA noted that while there was no chance, they were prepared to take further action if required. The fact that Australia's second-largest state was forced to go back into lockdown after the second wave of COVID cases hit has forced the economy into a tricky position.
So while we might not really see any new measures just yet, it will again be the outlook that we are most interested in when we hear from Governor Lowe and his men.
Key Levels
Looking at the charts as to what might be in store and it is clear that there is a fair bit of resistance at that 0.7400 level and also at 0.7500. So we should assume that while price is running hot at the moment, there is a bit of selling pressure waiting for it around that lower limit in the short term.
Again, much of this depends on what the USD is going to do. We have already seen that the USD has tumbled back through the lows on the US Dollar Index which is a very bearish sign. Again, thanks to Jerome Powell. However, now that is priced in, we might see some support. We have been saying that for a while though.