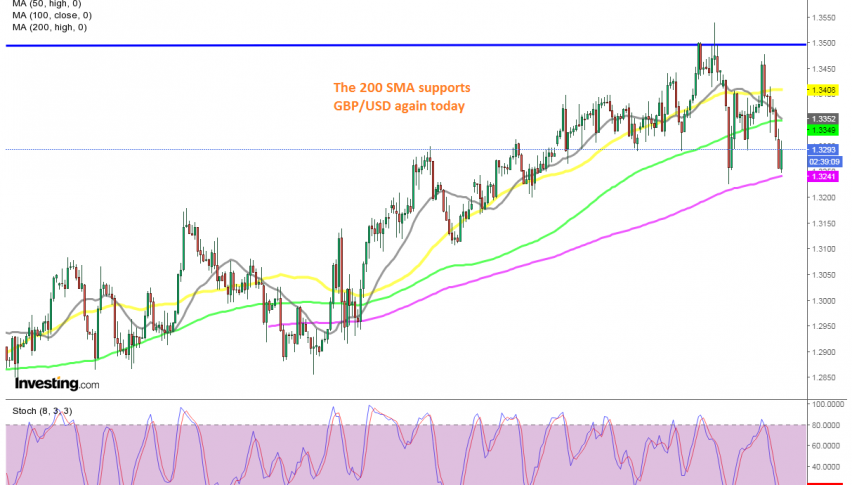 GBP/USD Bounces Off the 200 SMA Again, due to the Decline After Brexit Comments
The Brexit deal has gone through all sorts of ups and downs in the last few months, since it came back into the spotlight in September. We heard positive comments about a trade deal, followed by denials soon after, and a while ago we heard rumours from Reuters that pointed to a no-deal Brexit once again.
The report said that the UK and the EU are on course to conclude without a trade deal, barring any last-minute intervention, adding that both sides expressed concern yesterday that it may be impossible to reconcile the differences.
 The
GBP/USD
was on a decline yesterday, after it failed to reach 1.35. The pair dropped by around 250 pips in the last few sessions, but the 200 SMA (purple) held as support once again on the H4 chart. However, the price has bounced 50 pips higher now, so we might see a continuation of the larger bullish trend. If sellers retest that moving average and the 200 SMA holds again, we might go long on the GBP/USD from here.
The US consumer is softening as intertest rates go up, which is a factor for the USD retreat and for the FED to stop hikes
17 hours ago