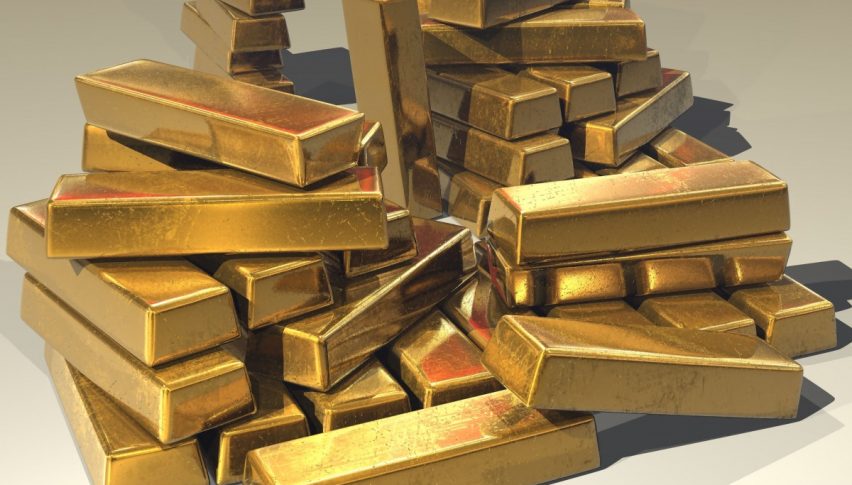 Gold Breaks Above Daily Topside Resistance
It's been a positive session for February gold futures, with prices back above the $1850.0 handle. However, the driver of today's rally is debatable. For my two cents, I think we are looking at gold bugs preparing for further USD devaluation. With a $900 billion COVID-19 stimulus package set to be ratified this week or next, commodity traders are betting on a weaker dollar for the immediate future.
Tomorrow is shaping up to be a big day on the U.S. economic calendar. Here's a quick look at the key events:
Retail Sales (November): The retail sector was hit hard last month as a fresh wave of COVID-19 lockdowns impacted various U.S. regions. Accordingly, the experts see Retail Sales (MoM, Nov.) dropping to -0.3% from the previous release (0.3%).
Fed Announcements:

The Fed

is almost certain to hold interest rates at the current 0.0-0.25% rate. Subsequently, the tone of the Fed's policy statement will be key. If optimistic about vaccines and 2021 economic growth, the USD could realize gains. If not, gold is headed higher and the dollar lower.
Each of these events will be covered live on our Economic Calendar. Be sure to check in before, during, and after the releases for market keys and insights.
It isn't too common to see intraday bull runs in gold and equities coincide. Let's take a quick look at the bullion markets and see if we can spot a trade or two.
Gold Back Above $1850.0
February gold futures are driving north and are up more than $25 per ounce on the day. As of now, it looks like the late-November uptrend is resuming its trajectory.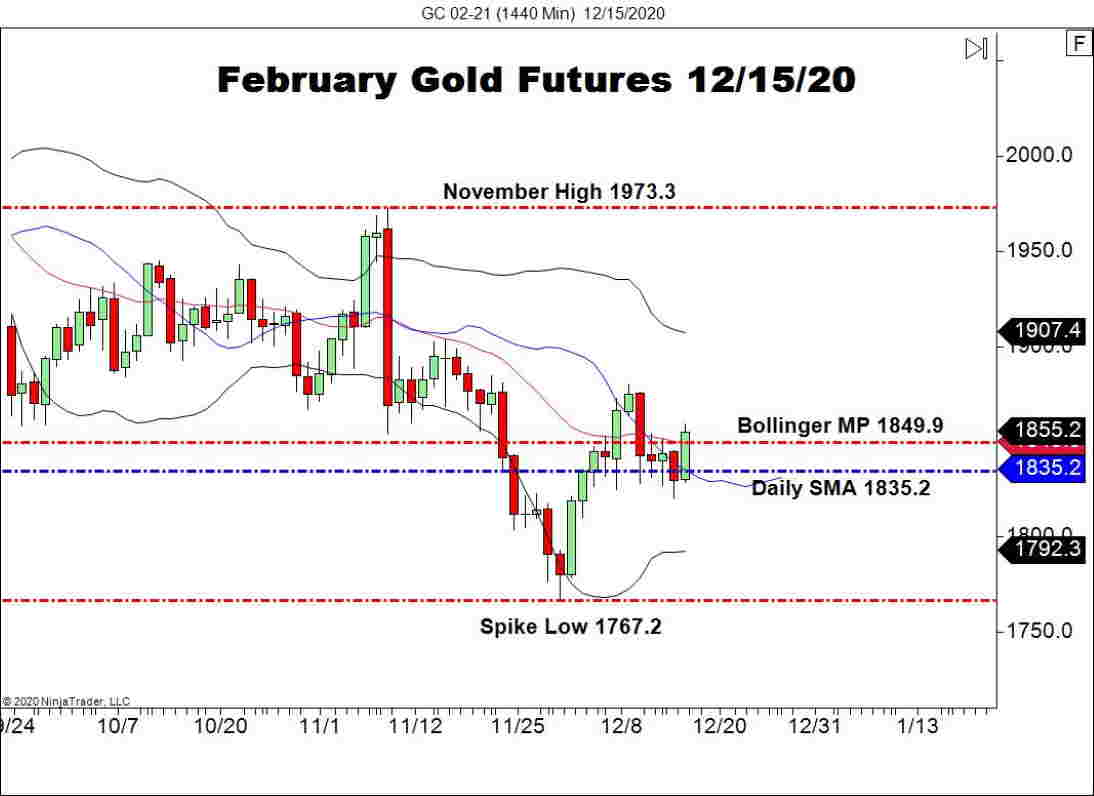 Bottom Line: If we take a Fibonacci retracement from November's High (1973.3) to November's Low (1767.2), the 62% level stands at 1894.6 (not pictured). Should February gold continue to rally, a short from this level may come into play by the weekend.
Until elected, I'll have sell orders in the queue from 1892.9. With an initial stop loss at 1897.9, this trade produces 50 ticks on a 1:1 risk vs reward ratio.