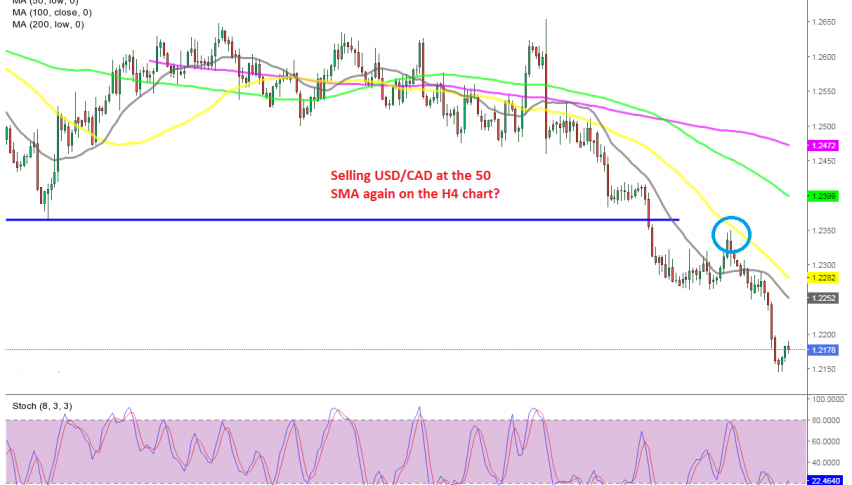 USD/CAD Continues the Decline, Despite the Retreat in Oil Prices
Crude Oil turned quite bullish again by the middle of April, after it retreated down in early March and traded sideways for about a month. Before that, crude Oil used to be quite bullish, which was helping the Canadian Dollar, sending USD/CAD lower.
Adding the USD weakness to the equation and this pair used to be extremely bearish from March last year until the middle of March this year. We saw a retrace higher last month, as crude Oil retreated lower as well, but it seems like the bearish trend has resumed for this pair again.
USD/CAD resumed the decline in the last week of April and it has declined around 5 cents in the last two weeks. The bullish continuation in WTI crude Oil has helped the sellers in this pair, although today crude Oil has reversed down, losing more than $2.
Yet, USD/CAD continues the decline which suggests that the decline here is not all due to crude Oil prices. Moving averages like the 50 SMA (yellow) are doing a good job in providing resistance during the retraces, so we will wait for this moving average to catch up and probably open another sell signal, since we have been bearish biased on this pair for a long time.