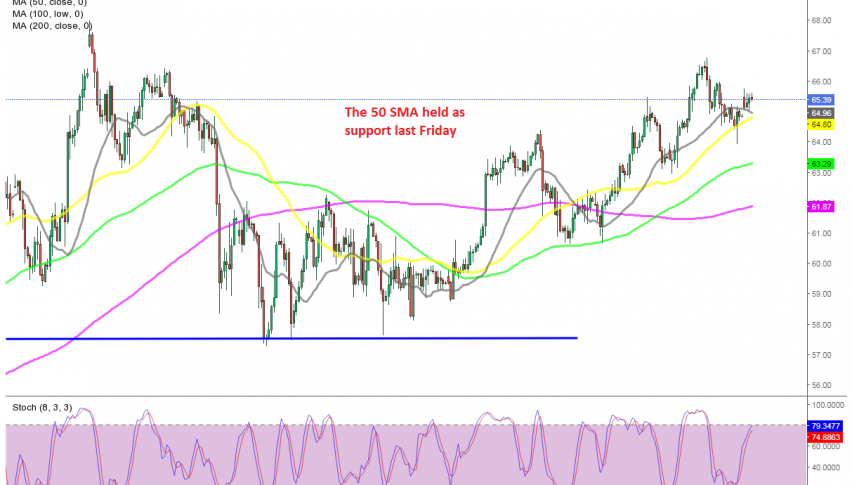 Oil Prices Remain Supported, After the Cyberattack on US GAS Pipelines
Over the weekend we heard about the cyberattack on the US fuel pipelines, which disrupted the Oil and gas supply to the east coast. Unleaded petrol  diesel and jet fuel supply has stopped by the attack from the Darkside group, which forced the US government to pass emergency waiver over fuel pipeline cyber-attack.
Crude Oil has been bullish since last April, with OPEC+ helping it initially with their massive production quotas, then the pickup in the global economy was/is keeping Oil bullish. US WTI crude gaining around 9 cents from the bottom in March unti the high last Friday.
As a result, crude Oil remains well supported by moving averages. The 100 SMA (green) used to work as support earlier this year, then it turned into resistance in April and this month it seems to have turned into support again.
The 50 SMA (yellow) provided support on Friday after the pullback and today Oil opened with a gap higher, keeping the bullish momentum going. So, Oil remains bullish and we will try to open a buy Oil signal on a pullback lower, probably to the 100 SMA, which is a safer place to buy.