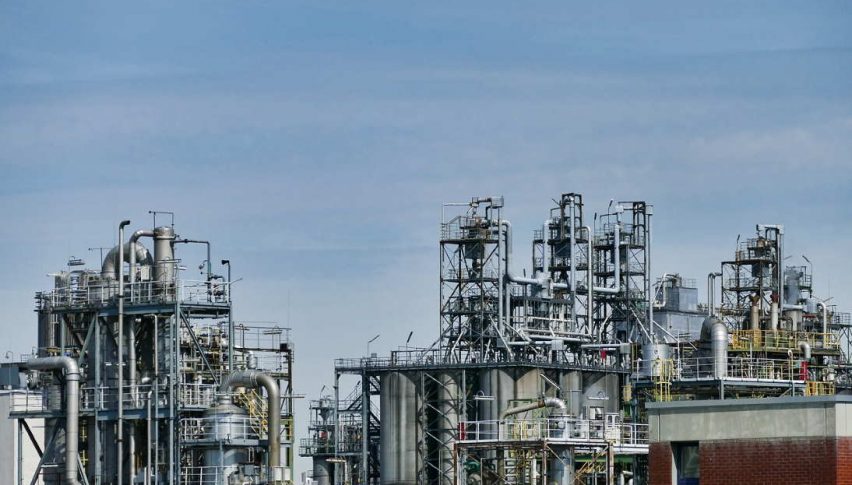 Crude Oil Breaks Below $70 As Economic Worries Weigh – Has the Trend Changed for WTI?
Crude Oil was in one of the biggest bullish runs in history, as US WTI Oil rallied from $-37 in April last year, to $77 by the first week of July. Despite the coronavirus going on in the world and the restrictions everywhere for more than a year, the global economy has kept going, particularly manufacturing, which has been keeping the demand high for crude Oil, besides the production cuts from OPEC+.
But, as the world economy has improved further after reopening in spring/summer, OPEC+ decided to wind down quotas and increase production from August, after doing so earlier as well. That was a major factor in the first bearish reversal in crude Oil earlier this month, which took the price more than $11 down to $65 lows.
WTI Oil Analysis – US Oil Daily Chart
But, the 100 SMA (green) held as support on the daily chart for WTI Oil and stopped the decline. Oil bounced off that moving average, gaining around $9, although gains slowed considerably in the last several days, after the strong jump in the first few days, showing that the buying pressure was fading.
The 50 SMA has been broken in WTI crude Oil
In the last two days, the sentiment has turned bearish again for crude Oil, as worries for a slowing global economy return. Manufacturing in China has been quite slow this year and yesterday it slowed further, standing at 50.3 points for July, just above contraction. Now we are hearing comments from Chinese authorities that they will restrict travel to the capital, as the coronavirus threatens the region.
So, the sentiment has turned negative in crude Oil during the last two days. US WTI crude Oil broke below the 50 SMA (yellow) which has been providing support for Oil on the daily chart and it fell below $70 today. The stochastic indicator was overbought and is heading down now, which shows further downside room. We are watching the price action and will try to buy crude Oil at the 100 SMA if it holds again.
The global economy is running pretty hot, apart from China, so the demand will remain high elsewhere, but we might even see a deeper pullback lower. Coronavirus restrictions haven't had much impact on manufacturing so the economy will keep progressing in Europe and North America, but we might see a slowdown in late autumn and winter, although that's still several months away. Therefore, the 100 SMA looks like a good place to buy at this time.