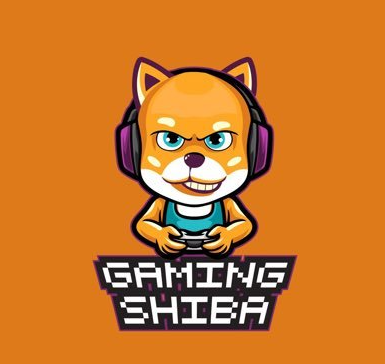 Is GamingShiba a Crypto to Watch after 83% Increase?
A hot new crypto is making an impact on the market with massive gains today. GamingShiba (GAMINGSHIBA) is up 82.95% over the last 24 hours, bringing it to $0.000000000059 (GAMINGSHIBA/USD.
This crypto launched on December 3rd and has managed to skyrocket in price since then. It operates on the Binance Smart Chain platform, known as BEP20. It is only trading on the one market so far, but its trade volume is nearly $6 million. That trade volume is up 392% over the last day, which means this crypto will probably continue to shoot up for a little while longer at least.
What Is GamingShiba?
The digital asset GamingShiba is designed to connect streaming platforms, gamers, the Metaverse, and NFTs. The creators of this token are hoping to entice gamers and streamers in particular with their crypto, calling their coin the "ultimate token for gamers and streamers all over the globe".
Is It a Wise Investment at This Time?
Because GamingShibu is so new, it's hard to tell what kind of longevity it will have in the cryptocurrency market. It has managed to do quite well at a time when most of the market is down, making it one of the standout new cryptos. It has seen some of the largest gains throughout December of any crypto, but those kind of gains could be short lived.
It is not uncommon to see a new digital token take off like this and then sort of peter out over time. Major gainers like Dogecoin (DOGE) and Shiba Inu (SHIB) did extremely well in a short period of time but have since slowed down. The buying craze surrounding GamingShiba may taper off very quickly or last for a while.
Some of the skyrocketing, newer tokens on the market have flamed out and not been able to keep up interest for very long. It remains to be seen whether GamingShiba can maintain consumer interest or if it too will start to fall off quickly. It is a risky crypto to invest in at the moment, but there is also potential for a lot of gain. Those looking to invest will want to pay attention to how the token is being used and whether gamers and streamers really are adopting it.