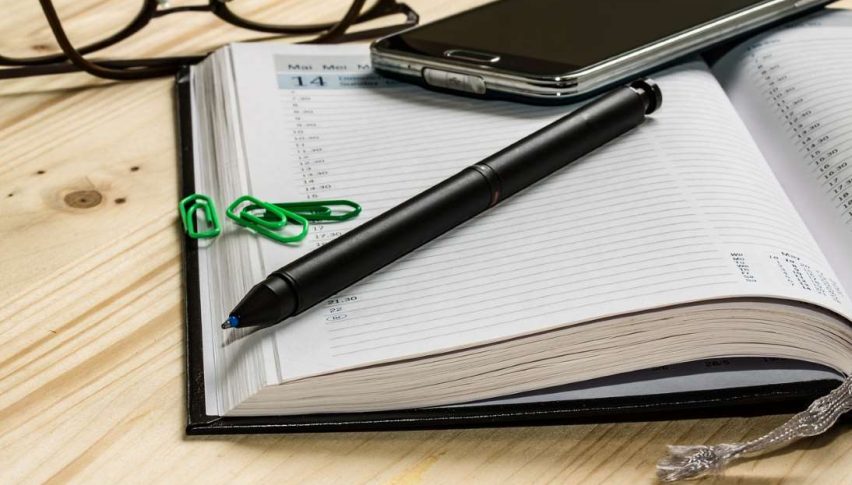 Forex Signals Brief for June 21: Markets Stall for Breath Before the Turmoil Resumes
Yesterday's Market Wrap
After the turmoil that we saw in the financial markets last week, particularly on Friday and particularly in crude Oil, it seemed like yesterday they stopped to take a breath. The FED raising interest rates by 75 basis points (bps) last week started the turmoil, although this has been in the making for quite some time, as most major central banks have turned really hawkish, raising interest rates many times in recent months and planning to pick up the pace, which will likely send us into another global recession.
But it's not over by any means. Yesterday's slow price action was a result of the bank holiday weekend in the US, which means that US trading desks were closed. Although, you could feel the tension across all markets, so we expect another volatile weak ahead. 
The Data Agenda Today
The economic calendar is lighter this week, after several interest rate hikes last week from major central banks. Today we had the minutes from the last Reserve Bank of Australia meeting when they raised rates. In the European session, there isn't any important economic release, while in the US session we have the retail sales report from Canada for April and the US existing home sales.
Yesterday we tried to pick several trades across all markets, despite a slow price action. Last week's trends didn't continue yesterday as almost all assets traded in a range, but ranges offer some good trading opportunities nonetheless. We decided to open four trading signals yesterday, one in cryptocurrencies, one in forex and two in Gold.
GOLD – Buy/Sell Signals
We have been trading Gold quite often recently and yesterday we decided to open two Gold signals, one buy and another one sell. My colleague opened a buy signal in the Asian session, but the 200 SMA (purple) rejected the price on the H4 chart and in early US session we decided to open another sell signal as the price was slipping lower.

EUR/USD – H4 chart
We have also been bullish for several months on USD/JPY and are keeping the bullish bias as the uptrend has been picking even more pace, with the Bank of Japan still deciding to stay on hold, while the FED on the other hand has delivered several rate hikes and is planning for more. Yesterday we decided to open the latest buy signal on this pair and booked profit as the price bounced off the 50 SMA (yellow).
USD/JPY – 240 minute chart
Cryptocurrency Update
Cryptocurrencies have resumed the downtrend again at the end of the first week of June, after trading in a range for about a month. Ethereum (ETH) broke below $1,000 while Bitcoin (BTC) broke below $20,000 on Saturday, although yesterday we saw a strong reversal which is a positive sign. So, perhaps this was a stop hunt before the big reversal?
 LITECOIN Failing at the 100 SMA Again
Litecoin fell to $40.50 on Saturday as the crash in cryptocurrencies continued, although they made a quick reversal on Sunday, claiming back all the losses from the previous day, while LTC/USD climbed even higher, reaching $56. That means more than 25% gain in a day and we decided to open a buy signal here, but the 100 SMA (green) continues to act as resistance on the H4 chart, which rejected LTC again.
LTC/USD H4 chart
BITCOIN Holds the Gains Above $20,000
Bitcoin turned bearish again as the decline resumed again in the crypto market. BTC found support above $20,000 for some time but on Saturday sellers pushed below that level and closed the day well below there. Yesterday though, we saw a major bullish reversal and the price climbed above the $20,000 level again, engulfing the previous day's candlestick which is a bullish reversing signal. 
BTC/USD – Daily chart