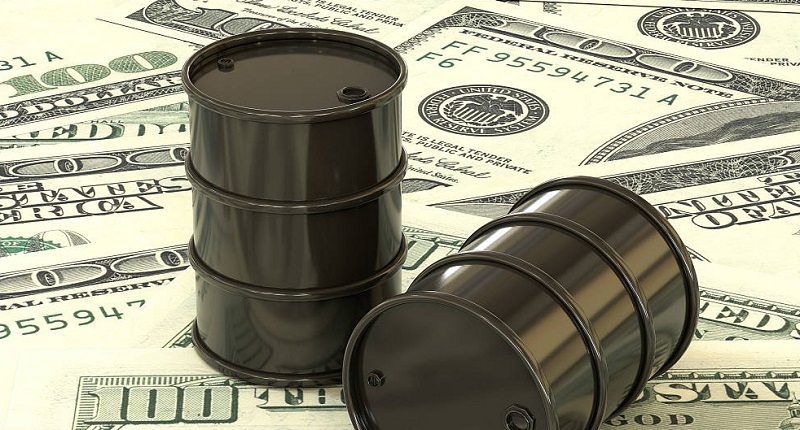 Selling Crude Oil on Weaker Global/Chinese Economic Data
Crude Oil Has been bearish since the middle of June, after failing to hold above $120. Since then the pressure has been on the downside, with the US WTI Oil falling below $100 and attempts to push above that major level have failed as the price keeps returning below that level pretty quickly.
The emphasis has been placed on a fall in US gasoline demand in recent weeks after the national average price hit a record $5 a gallon in the middle of June. This, combined with fears of a recession, has weighed on WTI Crude prices. Oil prices declined again today, as weak manufacturing data from China and Japan weighed on the demand outlook while investors braced for this week's meeting of officials from OPEC and other top crude producers on supply adjustments.
Crude Oil 15 Minute Chart – MAs Acting As Resistance
US WTI crude falling $6 today
The slowing demand for petrol has weighed on WTI, while the UK Brent crude prices reflect the tight global physical supplies, buoyed by Western sanctions on Russia, as well as the European Union ban on Russian oil set to be implemented before the end of this year. So, the EU keeps hitting itself on the foot, hurting the European consumer. The biggest gap between the US WTI and UK Brent Oil in three years is helping U.S. crude oil exports, which hit a record high of 4.5 million barrels per day (bpd) in the reporting week to July 22.
This is keeping the US WTI bearish too, as today the price fell nearly $6 from the top, pushing below $100 again. Moving averages have turned into resistance on the 15-minute chart now, so we decided to sell the retrace at the 20 SMA (gray). Now we booked profit already on this signal, as the price reversed back down again and earlier we had a winning signal on GBP/USD. so we're starting the week on a positive foot.