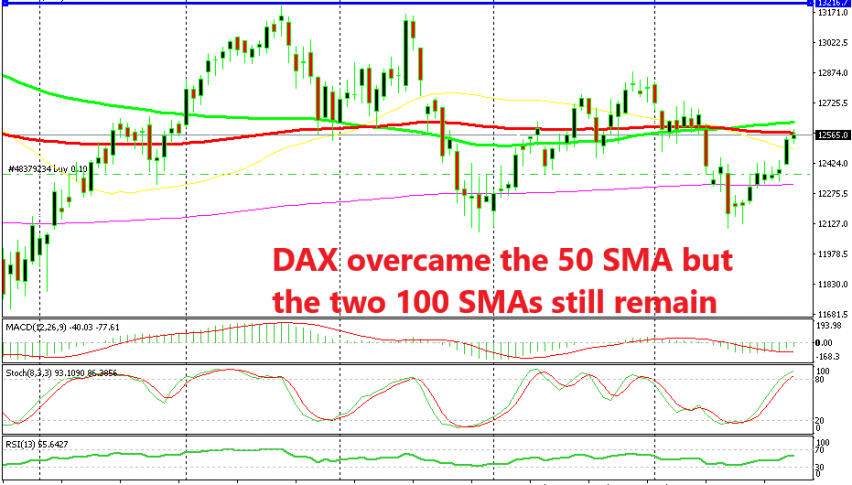 Indices Continue the Recovery Apart from Nikkei
Indices turned bullish two weeks ago after a respectable retrace lower about a month ago. Last week though, they just paused and traded in a tight range, apart from Nikkei which continued the recovery with a vengeance.
This week, the other indices have joined the recovery and are making their way up the ladder breaking level after level. As you might know if you are following our forex signals, we opened a long term buy signal in DAX a few weeks ago.
This signal is looking pretty good now, being around 200 pips in profit. Although, there are a couple of moving averages which are providing resistance today. Yesterday, it was the 50 SMA (yellow) which was providing resistance, but the buyers overcame it and now we face the two 100 SMAs on the daily chart.
So, this is going to be a bitter fight between buyers and sellers, especially considering that the stochastic indicator is overbought. I am thinking of closing this signal manually here and perhaps waiting for a better opportunity.
I am looking at Nikkei which has been retracing lower today despite the improvement in the market sentiment which can be better observed from emerging market currencies which are climbing up, apart from the Turkish Lira, of course. Let's just get our pips from this signal now and be done with it, so we can have some more free equity to look for another signal in indices.