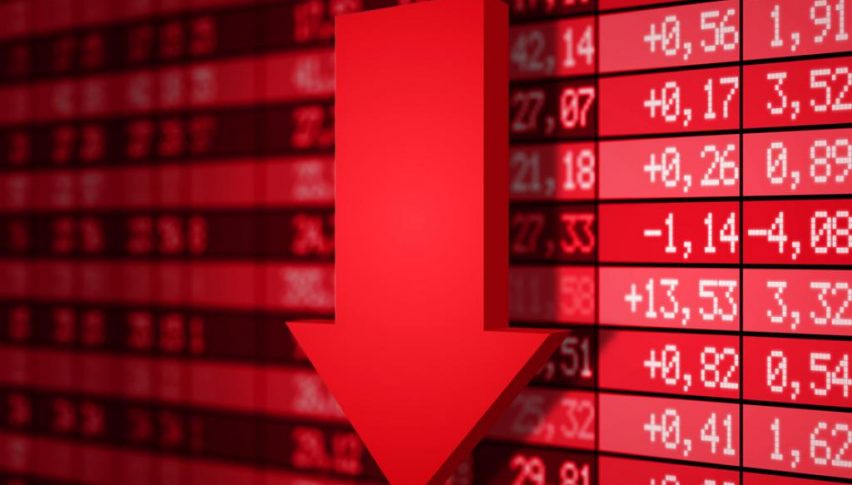 Thanksgiving Week Is Burying The U.S. Indices
Thursday's Thanksgiving break can't get here fast enough for the U.S. indices. Both the DJIA and S&P 500 have kicked off Tuesday's trade severely in the red. Big losses are being seen across the board, led by a 425 point slam in the DJIA. A brutal November for equities is getting worse.
On a positive note, U.S. Housing Starts for October came in at 1.228M, above projections and the previous release. This is a curious figure, considering the uncertainty creeping into U.S. markets. Anyone building houses right now is either betting on the FED to backpedal from quantitative tightening or is being forced to utilize existing capital. Either way, home prices are poised to retreat during 2019.
The U.S. Indices Are Tanking
Since election day on November 6, the markets have steadily headed south. Today's action in the S&P 500 furthers the argument that stocks are weakening in anticipation of coming political conflict stemming from a split U.S. government.
In a live market update from yesterday, I issued a long scalp recommendation in the December E-mini S&P 500 from downside support. The trade turned out to be a miserable loser. However, the stop-loss prevented catastrophe. That is the biggest upside of scalping: small losses.
Overview: Since the 2715.00 level gave way in this market, bears have crushed values. At press time, it appears that the December E-mini S&Ps are heading for a test of October's low, 2603.00.
Today's session is bringing extremely volatile price action to everything from cryptocurrencies to crude oil. These are great conditions for intraday trading strategies, just be sure to keep your leverage and risk exposure in check!
Stock markets are looking very bearish today, with bank shares leading the way down as the fears resurface again
1 month ago