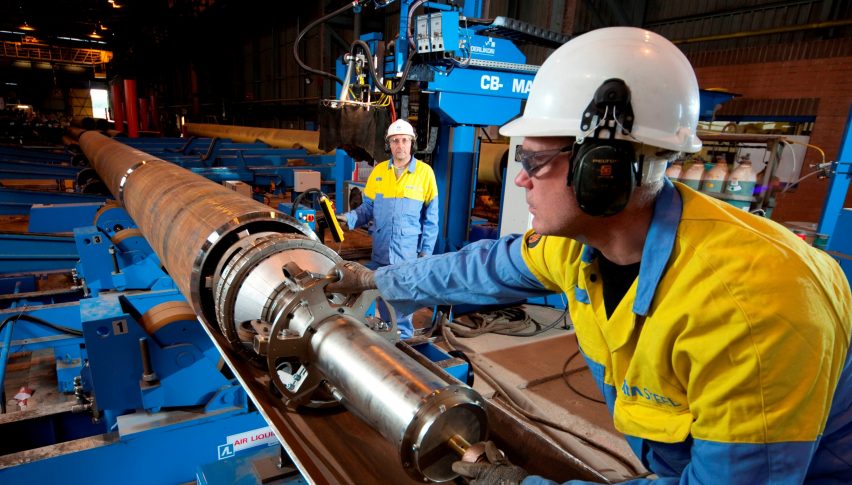 Economic Events Outlook, Jan 2 – Manufacturing PMI's in the Limelight
Posted Wednesday, January 2, 2019 by
Arslan Butt
• 2 min read
Welcome back, traders. It's the first trading day of the year 2019 and team FX Leaders wishes you another profitable year. Global financial markets are back to normal trading hours but the traders are cautious on the first trading day of 2019, following a turbulent 2018.
Today, the US dollar trades lower in the wake of thin trading volume as the Asian markets are still closed because of a 4-day bank holiday.
Looking at the economic docket, the fundamentals side is loaded with manufacturing figures from the Eurozone, Canada, UK, and the US. All of these are medium impact economic events and may not drive sharp fluctuations ahead of the NFP figures on Friday. Here's what to expect from these events today.
Watchlist – Key Economic Events Today
Eurozone – EUR
For the beginners, PMI stands for Purchasing Managers' Index and it's a leading indicator of economic health. Businesses respond promptly to market conditions, and their purchasing managers carry perhaps the most current and relevant insight into the company's view of the economy. These figures are compared to the benchmark rate of 50. Above 50 indicates industry expansion, below indicates contraction.
Spanish Manufacturing PMI – At 8:15 (GMT), the Markit is due to release manufacturing data for Spain. Economists are expecting it to drop to 52.4 vs. 52.6.
Italian Manufacturing PMI – It's releasing at 8:45 (GMT) with a negative forecast of 48.5 vs. 48.6. Although there's a very slight difference between the previous and forecast figures, the thing is, the Italian PMI is below the threshold of 50, which signals that the economy is contracting.
French Final Manufacturing PMI- The figure is due at 8:50 (GMT) with a forecast of 49.7 vs. 49.7 during the previous month. This one is also below 50, signaling a bearish bias for the Euro pairs today.
German Final Manufacturing PMI- The data will be released at 8:55 (GMT) by the Markit. It has a neutral forecast of 51.5 vs. 51.5 previously.
Flash Manufacturing PMI – The figure is coming out at 9:00 (GMT) and it's also expected to remain steady at 51.4, just the same as in the previous month.
Great Britain Pound – GBP
Manufacturing PMI – The UK manufacturing is also expected to have a slowdown in December, from 53.1 to 52.5. It is in answer to the slower inflation in December, which slipped from 2.4% to 2.3%. The data can drag Sterling prices lower against its peers.
US Dollar – USD
Final Manufacturing PMI – Lastly, we have PMI figures from the United States. Markit will be releasing them at 14:45 (GMT) for the US, but economists aren't expecting any change in figures. The manufacturing activity in the US is likely to be steady at 53.9, just at the same level as in November.
We may not see much movement in the market today.
Good luck!