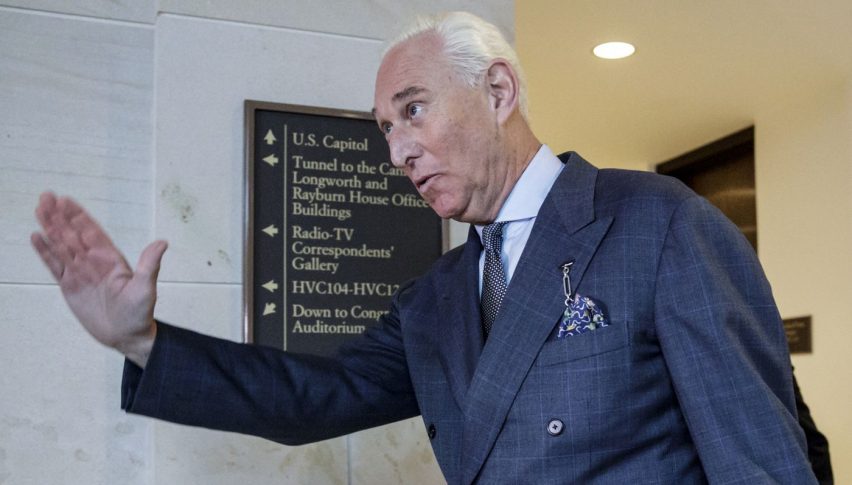 US Session Forex Brief, Jan 25 – Closing the Week in Quiet Tones
Yesterday we saw some decent moves which started early in the Asian session with AUD/USD tumbling lower despite an impressive employment report. But that was due to the fact that the major banks in Australia are hiking interest rates while the central bank can't.
Later on in the day, we had the presidents of the European Central Bank and the Swiss National Bank confirm the economic weakness in Europe as well as globally. As a result, Euro tumbled around 100 pips lower, which sent EUR/CHF 70 pips lower.
Today, the economic calendar is pretty light, with the Tokyo core CPI inflation and the German Ifo business climate as the most important reports, which didn't have any impact in the forex market whatsoever. The price action has been sort of slow with most financial assets making some small retraces after yesterday's moves. So it seems that forex traders are just adjusting their positions before the week comes to an end.
Although, there were comments from politicians and central bankers today. From the comments we heard regarding Brexit, it looks like no one knows what to do next; the EU is waiting for proposals from Britain while British politicians look just a clueless.
The European Session
ECB's Villeroy Blames Uncertainty for Slowdown – ECB Governing Council member Villeroy said this morning that uncertainty is the reason behind the economic slowdown. Reduction of stimulus will be very gradual. We remain committed to keeping interest rates low and the ECB will take the necessary time depending on activit and economic situation. He added that the rate hike will depend on the state of the economy, so it seems there won't be a rate hike this year. When will Euro traders accept that? ECB will probably downgrade GDP forecast in March; a part of Eurozone slowdown is temporary and the ECB will be very pragmatic in implementing policy
No Idea on What to Do Next for Brexit, Says Hammond – UK Foreign Secretary Philip Hammond said early this morning that there is no consensus on the British Parliament on what they want to do next for Brexit. We all need to compromise to find a way forward, he added, those who voted to leave were told they would get a deal with the EU. If we don't get a deal, there will be very significant disruption in the short-term. A no-deal Brexit would give a significant hit to the economy in the medium-term
No Alternatives From the UK Says Irish Foreign Minister – Leo Vadarkar made that comment earlier today. He added that the backstop is designed around UK red lines, Ireland is not going to give up backstop for a promise. He closed wiht a question: "Why should Ireland be asked to compromise further?"
German Ifo Business Climate Index – The Ifo business climate index has been slowing continuously since August and last month it fell to 101 points. This month's number was expected at 100.9 points, but it missed expectations coming at 99.1 points. An Ifo economist commented that the slowdown in the manufacturing sector is hurting the German economy. Brexit and US government shutdown are dampening business climate. German government also lowered 2019 growth to 1.0% from 1.8% previously.
Lower GDP and Inflation From the ECB Survey – The survey released this morning from the ECB points to lower growth and inflation in coming years. 2019 GDP growth seen at 1.5% from 1.8% previously, 2020 GDP growth seen at 1.5% from 1.6% previously. 2019 inflation seen at 1.5% against 1.7% previously 1.7% and 2020 inflation is now seen at seen at 1.6% against 1.7% previously.
BOJ Kuroda Painting A Very Gloomy Picture for the Long term – Bank of Japan Governor Kuroda spoke in Davos summit saying that the natural interest rates will decline with the the decline in the long term economic growth and with the demographic changes. That will also increase risk for central banks facing zero lower bound. An ageing society could lead to weaker credit demand which could potentially make the financial system less stable.
UK Government Not Ready For Further Talks With EU – UK government spokesperson was speaking earlier saying that the British government is not ready to negotiate further with the EU. Seems like they don't know what to do either. They're not aware of any planned talks with the EU. The work on Brexit backstop is ongoing, but changes are needed on agreement to avoid a no-deal Brexit.
SNB Chairman Jordan Sounds Pessimistic Again – Thomas Jordan was speaking at the CNN saying that there is no need to change the monetary policy. Sure, if they have pegged it to the monetary policy of the ECB they won't because the ECB is not going anywhere. He added that the current expansive monetary policy is still needed, the forex markets are still fragile, and global economic uncertainty has increased. No-deal Brexit could disturb financial markets and exchange rates.
DUP Party Remains Against the Backstop – Nigel Dodds of the North Ireland DUP Party commented a while ago saying that there are ways which don't require the backstop in the Irish border. They want to reach consensus on a Brexit deal that works for Ireland, but the backstop is the problem.
The US Session
Trump's Adviser Stone Is Arrested – Roger Stone who is a key ally of US President Donald Trump was arrested in Florida today following an indictment by a federal grand jury on 24 January, as part of the Mueller probe. He is facing seven charges for obstruction of an official proceeding, witness tampering and making five counts of false statements. Let's see what Trump will say about this when he wakes up.
US Durable Orders and Home Sales Postponed – The US Government shutdown has left us with a light calendar today. Durable goods orders and new home sales reports were supposed to be released today, but they will be postponed for who knows when.
Belgian Business Climate – Business climate has been deteriorating in Belgium in recent months although in a less straightforward fashion than in Germany. Last month, the sentiment turned negative coming at -0.9 points, and today it is expected to get worse at -1.4 points.
Trades in Sight
Bullish [[S&P]]
Market sentiment is positive
The trend is bullish
The 50 SMA is providing support
The 50 SMA did a good job holding the pullback earlier this week
Stock markets continue their bullish run that started at the beginning of this year. S&P retraced lower during the first half of this week as did other major indices, but the retrace is complete now. The 50 SMA provided solid support, so it seems to have shifted from resistance a few weeks back to support now as the uptrend progresses. If the price turns back to the 50 SMA, then we might decide to go long from there.
In Conclusion
The week is coming to an end but we saw some strange price action just now. Risk currencies jumped more than 30 pips higher in a few minutes, but at the same time GOLD jumped 60 pips. Yet, other safe havens such as the JPY and the CHF remain unmoved, so there is something going on. Or perhaps traders are adjusting their positions, but it looks suspicious, so be careful guys.