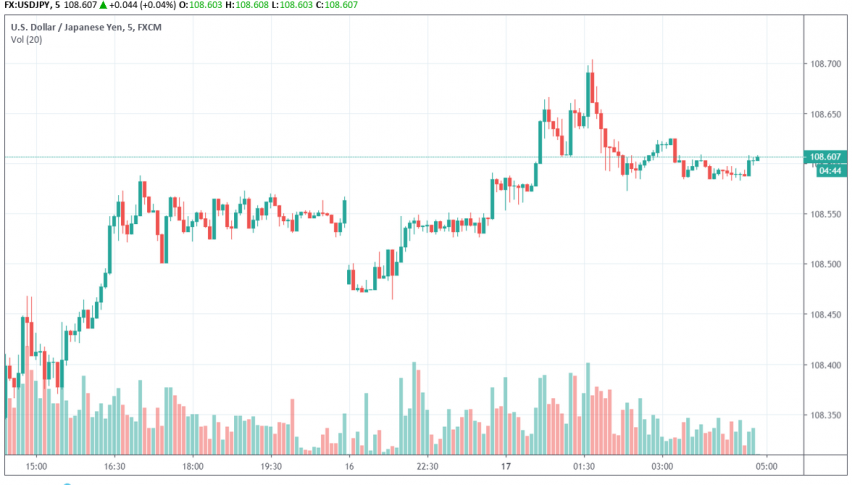 What to Expect From the Bank of Japan Meeting on Thursday
Posted Monday, June 17, 2019 by
Arslan Butt
• 1 min read
At the upcoming meeting on Thursday, the Bank of Japan is widely expected to continue with its stimulus program and maintain short-term rate target at -0.1%. In addition, Japan's central bank could also indicate its plans to increase monetary support if the escalation of trade tensions between US and China impact its economic growth adversely.
Japan has maintained ultra-low interest rates for several years, which have been putting a strain on the profits of financial institutions. However, the ongoing trade war has increased the likelihood of a possible economic downturn and forced the bank to explore ideas on countering it.
Increasing expectations for a rate cut by the Fed in the near future to offset any impact on the US economy due to the trade war with China also weigh on Japan's economy. If the Fed cuts rates, it could increase the safe haven appeal for the Japanese Yen and strengthen the currency. Given that the Japanese economy relies on exports, this is not good news as it could potentially cut into its export-related earnings.
In April 2019, Japan's core inflation stood at 0.9%, far from the BOJ's target. Investors also await the central bank's quarterly "tankan" business sentiment survey releasing on July 1. This would offer a better insight into how recent trade tensions have affected domestic demand.
At the start of the new trading week, USD/JPY is trading somewhat bullish over a stronger US dollar after the release of a strong US retail sales report on Friday. This forex pair is trading at around 108.60 at the time of writing.