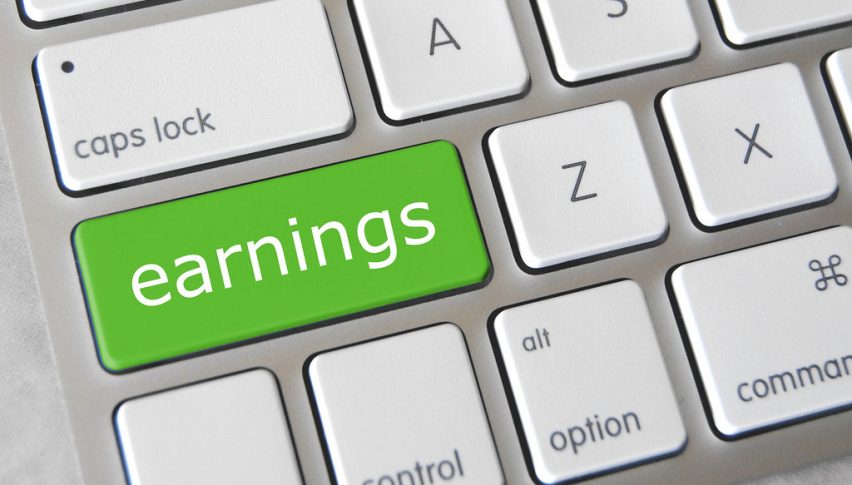 Forex Signals US Session Brief, July 16 – GBP Continues to Fall Despite A Great Earnings Report
The UK economy has taken a downturn in Q2. Brexit has affected the British economy negatively, but in Q1 we saw some decent economic figures and a rebound in the economy. Although that was due to stockpiling from UK firms ahead of a disruptive Brexit, which seems the most likely scenario now. That rebound was going to come to an end though, after companies built up their stock. That proved to be true, as the economic data has shown in Q2. Certain sectors of the UK economy have fallen in contraction in Q2, although employment and earnings remain in a good position. The unemployment rate remained at 3.8% today which is way below the natural level, while earnings jumped higher to 3.4% in May from 3.1% in April. Yet, the GBP continues to slide today.
The impressive earnings report isn't going to change anything with regards to Brexit, hence the slippery slope in GBP/USD, although the USD is doing its part in this move. Buyers are back for the Buck, since there are not many currencies to buy right now. The US economy is still the best performing among major economies of the globe and today's positive retail sales report shows that the US consumer is still strong. The moving average for the control group retail sales is at the highest level since 1992, but the FED is more worried about the global slowdown and investment in the US, as Powell said last week, so this report won't change much for the FED.
The European Session
ECB's Villeroy Is Not So Optimistic About the Monetary Policy – The ECB governing council member, Francois Villeroy de Galhau, was speaking in Paris this morning, saying that monetary policy cannot perform miracles. Monetary policy cannot do everything, cannot repair protectionist damage, it also cannot replace reforms or the fiscal policy. Monetary policy is guided by central bank mandate, not targeting exchange rate. The ECB is data dependent not market dependent which means not relying too exclusively on market-based inflation expectations. The ECB will assess economic data at meeting next week and will act accordingly if and when is needed.
China's PM Is Feeling the Economic Pressure – China's Prime Minister Li Keqiang was speaking on the state media a while ago. He said that the downwards pressure on the economy has increased. China is to keep prudent monetary policy, proactive fiscal policy. China is to expand effective investment and calls for stable, healthy economic development.
IMF Feels Pessimistic on Global Growth – The acting IMF chief, David Lipton, said earlier that the International Monetary Fund still sees the global economy as sluggish. Sluggish growth raises concern that a response is needed. China's growth to slow gradually and more if trade dispute worsens. US economy has low jobless rate but no inflation pickup. All of Europe's policy levers need to be ready for use. IMF baseline scenario is not for the world economy to stall or fall into a recession
UK Earnings Report – The employment and earnings reports were released this morning. The unemployment rate remains unchanged at 3.8% for May. Employment change came at 28k against 45k expected, down from 32k previously. But average weekly earnings from May jumped higher to 3.4% against +3.1% 3m/y expected. This is yet another impressive reading for earnings. the previous number was revised higher too from prior 3.1% to 3.2%. Average weekly earnings excluding bonuses also increased to 3.6% against 3.5% 3m/y expected, up from 3.4% in April.
The US Session
Trump Turns at Google – Donald Trump took a shot at China yesterday on his Twitter account, saying that China needs to strike a deal. Today, he is turning his attention on Google. Here is the tweet "Billionaire Tech Investor Peter Thiel believes Google should be investigated for treason. He accuses Google of working with the Chinese Government." @foxandfriends A great and brilliant guy who knows this subject better than anyone! The Trump Administration will take a look! Google shares are down nearly 1% in pre-market trading.
US Retail Sales – The pace of growth in retail sales was expected to slow to just 0.1% in June, but it remained unchanged from May at 0.4%. May was revised lower to 0.4% from 0.5% in the first reading last month. Core sales which exclude autos were also expected to slow to just 0.1% but they too remained unchanged at 0.4% as in May, which was revised lower to 0.4% from 0.5%. The control group beat expectations of 0.3% as well, coming at 0.7% which is another decent figure. The control group for May was actually revised higher from 0.4% to 0.6%. Solid numbers all around apart form import prices which declined by 0.9% in June, following a 0.3% in May.
US Industrial Production – Industrial production has been declining in three out of the first four months of this year, but in May we saw a 0.4% increase as last month's report showed. Today's report which is for June was expected to show another increase of 0.1% this time, but it fell flat at 0.0%, missing expectations, which shows that this sector is still in a weak position.
US Business Inventories – Business inventories fell flat at 0.0% in March as last month's report showed. In April, inventories increased by 0.5% while today's report is expected to show another increase, this time by 0.4%. Higher inventories help the GDP but they also decrease the demand from US firms in the coming month since hey have stock.
Trades in Sight
The main trend is bearish
The retrace higher is now over
Fundamentals are bearish
The bearish trend has resumed for GBP/USD
GBP/USD has been on a long term bearish trend but in June we saw a decent pullback higher on weaker US data. This pair bounced off the 1.25 support level. But the bounce ended at the resistance area around 1.2770s. Sellers pushed below 1.25 last week, but the price reversed higher again after Powell's dovish comments. Although, the sellers returned and now the support at 1.25 is history. I am waiting for a pullback higher in this pair in order to sell, so I am following it closely.
In Conclusion
The GBP continues to decline despite the great employment and earnings report this morning, but that doesn't change the fate of Brexit. So, the GBP is ignoring this data. The USD, on the other hand, has been crawling higher in the last few session and it received another boost from the positive retail sales report. But as we mentioned, the FED is likely to overlook this report since they are concerned about other things, rather than the US consumer.