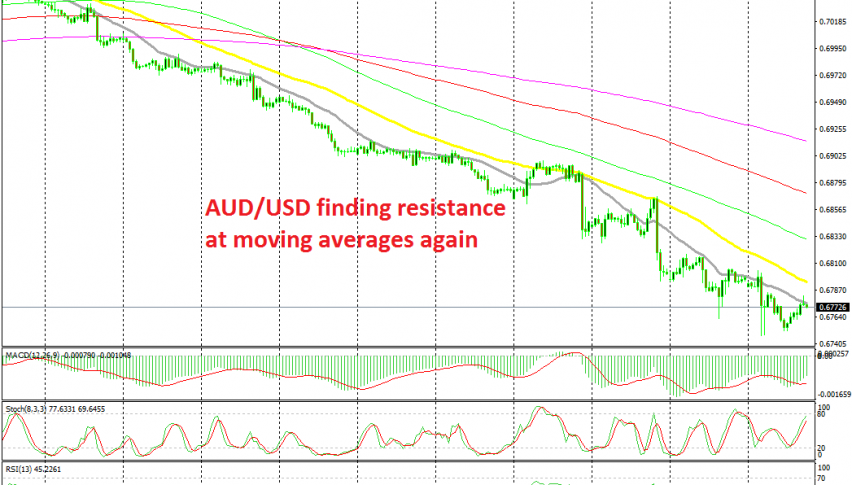 Moving Averages Keep AUD/USD Subdued
AUD/USD was pretty bullish during June and most of July as the USD turned bearish, despite the Reserve Bank of Australia (RBA) cutting interest rates twice. But, the upside momentum faded two weeks ago below the 100 SMA on the daily chart which has been keeping this pair on a long term bearish trend.
Since then, the pressure has been totally on the downside for this pair and the buyers have been nowhere to be seen during this time. AUD/USD has lost more than 300 pips so far from top to bottom and basically there have been no retraces higher whatsoever.
Sellers have been in total control as you'd expect with the trade war precipitating again, which will likely hurt the Australian economy further. The smaller period moving averages have been pushing this pair lower during this time, which shows that the trend is really strong.
We have had a few sell signals on this pair in the last tow weeks, all of which have ended up in profit as the downtrend stretches further and we opened another signal a while ago at the 20 SMA (grey). The retrace higher was complete as stochastic became overbought while the 20 SMA was providing resistance again for AUD/USD, so we took that opportunity to go short again on AUD/USD.