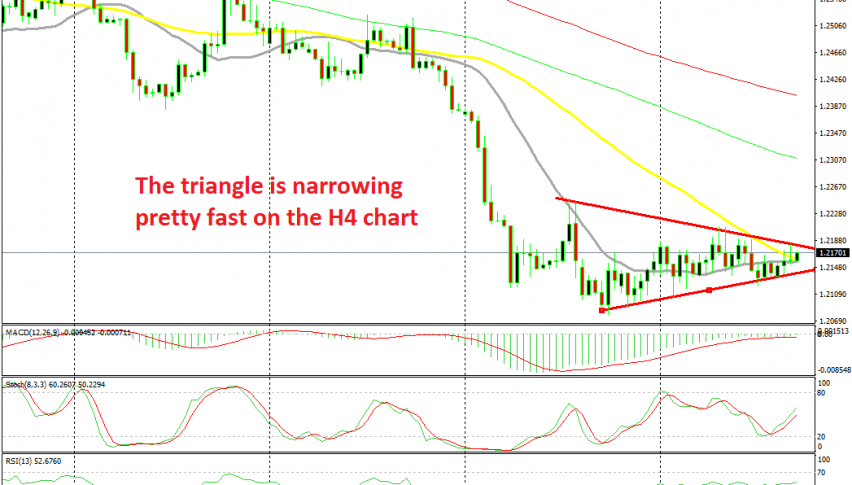 The Triangle Should Break Anytime Soon in GBP/USD
GBP/USD turned pretty dovish at the end of July after it became increasingly obvious that the new PM Boris Johnson wasn't going to provide anything new regarding Brexit or any solutions. Instead, he is trying to play the chicken game with the EU to see which side chickens out first and offers something more.
As a result, the GBP crashed and this pair lost around 450 pips in about a week. Although, the decline stopped once August started and during this month so far we have seen GBP/USD retrace higher slightly, which in fact is more of a consolidation after the big decline.
The price was finding resistance at the 20 SMA (grey) on the H4 chart first, then GBP/USD broke above it and the 50 SMA (yellow) took its place. The lows have been getting higher while buyers haven't been able to make new highs, so the highs have been getting lower as well, which make for a triangle in this pair.
The trading range is getting pretty narrow as we head for the tip of the triangle. Now a break should come soon. The downside should be more favourable for a break given Brexit, but the USD is sort of weak as well at the moment which makes this trade a bit complicated. But I still favour the downside.