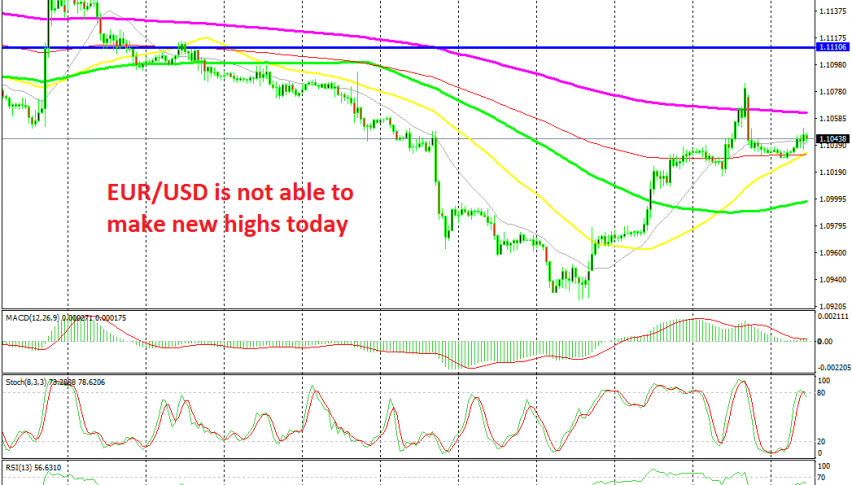 EUR/USD Should Turn Bearish Soon as Things Keep Deteriorating in Europe
EUR/USD has turned bullish this week as this pair has climbed around 150 pips from the bottom. Although, that's mostly due to increased USD weakness since the Buck has been declining against most major currencies since the ISM manufacturing report came in below 50 points on Tuesday, indicating that this sector fell in contraction in the US during August.
Although, I expect the climb to end soon for this pair since all fundamentals point downwards for the Euro. The manufacturing sector is in contraction across the continent, inflation is low and the GDP has weakened considerably in recent months.
Today's economic data from Germany and Italy reinforces this scenario for Europe. The industrial production was expected to turn positive in July after contracting by 1.1% in June, but it showed yet another contraction of 0.6%. This is the third contraction in the last four months.
In Italy, retail sales were expected to show a 0.4% increase, but they declined by 0.5% instead in July. This shows that the Eurozone economy is still heading down instead of improving, so the things will likely get worse before starting to reverse,if they do. The only hope now is another QE (quantitative easing) programme from the European Central Bank.
So, the Euro is expected to turn bearish again once the period of USD weakness is over. Therefore, I am looking to trade this bullish move in EUR/USD and go short on this pair and that time might be getting closer since EUR/USD hasn't been able to make new highs today. So, hang around for a signal in this pair soon, guys.
The USD is looking softer today after the unemployment claims showed a jump to the highest since October 2021 last week
2 days ago