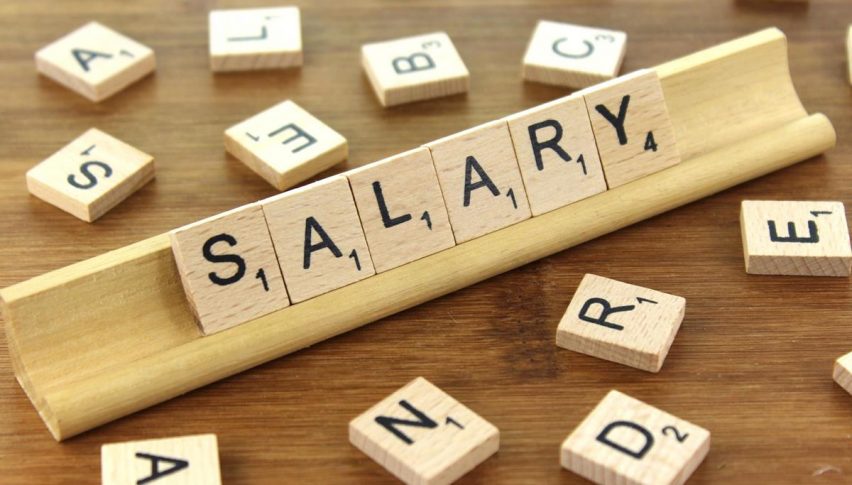 Forex Signals US Session Brief, Sep 10 – Another Great Earnings and Employment Report From the UK
Today financial markets have been pretty quiet once again. The risk sentiment remains positive and comments from China are helping keep the sentiment like that. China's Premier Li said this morning that "trade talks will make progress" and they also removed investment quotas. An interesting piece today was a report from Reuters which suggested that the Bank of Japan is now more open to discuss additional monetary easing next week. This should keep the JPY bearish for some time.
The biggest event today though was the employment and earnings report from the UK. The unemployment rate ticked lower to 3.8% while earnings jumped higher again to 4.0% 3M/Y. Employment and earnings in particular continue to surprise markets for good as they keep surging, at a time when the rest of the economy is heading towards a recession. Although, the UK might narrowly avoid a recession now after some positive figures we have seen this week, but it's still too early to tell.
The European Session
French and Italian Industrial Production – Last month's report showed a big decline in industrial production in France by 2.3% for June. Although, production was expected to turn positive in July and increase by 0.5%, but it missed expectations and grew by only 0.3% instead. In Italy, industrial production also declined in June by 0.2% as last month's report showed, which was revised lower today to -0.3%. Today's report was expected to show another decline of 0.1% for June, but the decline was larger, by 0.7%. Manufacturing continues to suffer in Europe.
UK Employment Report – The ILO unemployment rate was expected to remain unchanged, but it ticked down to 3.8% from 3.9% expected and previously. August jobless claims change came at 28.2k. The prior number stood at 28.0k, which was revised to 19.8k. Employment change came at 31k vs 55k expected, down from 115k previously. Employment remains pretty strong in the UK.
UK Earnings Report – The average earnings index was expected to remain unchanged today at 3.7%. But the average earnings index makes yet another jump to 4% for July. The June number was revised higher as well from 3.7% to 3.8%. Average weekly earnings excluding bonuses also came higher at 3.8% against 3.7% 3m/y expected, but ticked down from 3.9% previously. Earnings YoY came at +4.2% which is the highest number since February 2010. In real terms, average weekly earnings is seen at +2.1% 3m/y, which is the strongest reading since September 2015.
No Backstop Alternatives Yet to the Irish Border – Ireland's minister of state of European affairs, Helen McEntee, commented this morning saying that they're yet to see any real evidence of backstop alternatives. Situation on Brexit is changing every day, but they have not had any proposal from the UK on a Northern Ireland-only backstop. So, no hope for a deal then.
No Fiscal Stimulus for Scholz – The German finance minister, Olaf Scholz, said earlier today that they are doing what is needed without new debt. The 2020 budget is expansionary, which will tackle great challenges, including global trade disputes. Germany is not in a crisis, has solid fiscal position. We will react should there be a crisis.
The US Session
Carney not Sounding Too Worried – Bank of England chairman Mark Carney commented a while ago that the BOE don't see big imbalances in economy that would normally precipitate slowdown. BOE has the tools to deal with economic slowdown. Economies have the fiscal space to deal with recession but it's not unlimited. We are getting close to a global liquidity trap.
Canadian Housing Starts and Building Permits – Housing starts increased by 222k in July in Canada as last month's report showed. The number for August was expected to cool of to 213k, but they increased further to 227k. Building permits posted two really bad months in the last two readings, showing a 13.0% decline in may and a 3.7% decline in June. June was revised higher to -3.1% today. Building permits were expected to turn positive in July and increase by 2.1%, but we saw a 3.0% increase today, beating expectations.
OPEC's Barkindo Sounding Optimistic on Oil – The OPEC secretary general just said that they have been very conservative with demand forecasts. Oil market is not being driven by fundamentals. He sees no recession on the horizon and said that the US economy doing well.
Trades in Sight
The trend has shifted to bearish
The pullback higher earlier today is complete
The 20 SMA is pushing the price lower
The 20 SMA is providing resistance once again as the downtrend has resumed
EUR/GBP had been on a strong bullish trend since early May, but at the beginning of August the trend shifted to bearish as the Euro stretched its decline, while the GBP reversed higher. The 20 SMA (grey) was providing resistance at first, but the trend slowed down in the following weeks and larger MAs took up that job. Although, the downtrend resumed again last week and the 20 SMA seems to have turned into resistance again, killing retraces higher and pushing the price lower. So, the pressure remains to the downside on this pair.
In Conclusion
The GBP has turned bullish again today, after having seen some positive manufacturing data yesterday and the great employment and earnings report today. Brexit might be delayed again, which means that we might witness a bullish phase in GBP pairs in the weeks to come.