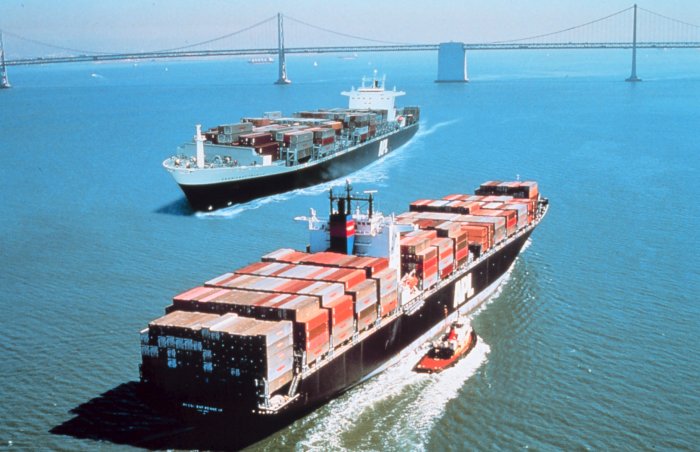 Forex Signals US Session Brief, Oct 10 – Risk Sentiment Improves As Trade Negotiations Resume
Yesterday, we saw a 100 pip jump in GBP/USD after hearing rumours that the EU offered some concessions to the UK. Rumours said that the the EU would accept a time-limited backstop on Northern Ireland, but the DUP Party of Northern Ireland shot that suggestion dead quite quick. All sides retreated back to their positions after that and GBP/USD returned down. Today this pair climbed higher again, but this time the move came from the USD side.
Early this morning we heard rumours that the meeting between the US and the Chinese delegations was going to last only today, as there had been no progress made in the preparatory weeks in the lead-up. This increased questions whether this would be just a formality and the Chinese party would head home without anything, especially after sanctions on Chinese companies from the US recently. But, soon after that, both sides denied those comments from the South China Morning Post. Bloomberg and New York Times posted articles that Trump's administration was easing restrictions on some US companies selling some products to Huawei and the US was looking at including a currency agreement with China in a partial trade deal. This improved the sentiment in financial markets and risk currencies have rallied since then, while safe havens are on the decline, together with the USD.
The European Session
UK GDP Report – The GDP report was released this morning. The UK economy shrank by 0.1% in August, against 0.0% expected. Although, July was revised higher to 0.4% from 0.3% previously estimated. GDP 3m/3m came higher though at 0.3% against 0.1% expected. The previous reading stood at 0.0%, but was revised higher to 0.1% today. August was weaker than expected, with the UK economy contracting again, but July was pretty strong and was revised higher as well.
UK Manufacturing and Industrial Production – The manufacturing sector turned negative again in August, shrinking by 0.7%. Prior stood at 0.3%, but was revised higher to +0.4%. Manufacturing production YoY came in at -1.7%,against -0.4% expected. Prior stood at -0.6% but was revised to -0.9%. Industrial production MoM also came in negative at -0.6% against +0.1% expected. Industrial production YoY also declined, coming at -1.8% against -0.8% expected. Prior reading stood at -0.9%, but was revised lower to -1.1%.
UK Construction Report – Construction output MoM came at 0.2% against -0.4% expected. Prior stood at +0.5%,but was revised much higher to +1.8%. Construction output YoY increased by 2.4% against -0.2% expected. The previous reading of 0.3% was revised considerably higher to 1.9%. The construction figures are much stronger than expected. The UK might narrowly avoid a technical recession, but the situation doesn't look good.
BOE's Carney Confirms the Economic Weakness – BOE governor, Mark Carney, was speaking this morning at the launch of the £20 banknote. He said that today's data is consistent with picture of soft underlying growth. The UK data is fairly volatile at the moment, BOE is ready for any Brexit contingency. There is plenty of time for the government to choose a new BOE governor. The GBP remains more volatile than usual because of wide range of Brexit outcomes.
OPEC's Barkindo Speaking on Oil – Barkindo held a speech today, saying that OPEC's challenge has always been to depoliticize Oil. The world is becoming unpredictable in terms of economic outlook and geopolitics. Saudi attack is almost behind us thanks to swift response. The number one issue we face today is the risks to the global economy.
The US Session
FED's Policy Was Too Tight for Kaplan – Dallas Fed president, Robert Kaplan said a while ago that market-determined rates showed that the FED's monetary policy was too tight before rate cuts. He will take some time to carefully monitor developments after rate cuts and will be highly vigilant, keep an open mind on further easing. Kaplan feels concerned about slowing global growth and is worried that US manufacturing weakness could spread to broader US economy. The US economy is at or past full employment. He expects inflation to reach 2% target over medium-term and 2.1% US GDP growth this year.
US Inflation Report – The inflation report from the US was released a while ago. Headline inflation for September remained flat at 0.0%, missing expectations of 0.1%. Core CPI also missed expectations of 0.2%,showing only a 0.1% increase last month. CPI YoY remained unchanged at 1.7%, against 1.8% expected. Core YoY CPI which excludes food and energy also remained unchanged at 2.4% as expected.
US Earnings Report – The earnings report was released together with the CPI report. Average weekly earnings moved lower to 0.9% YoY against 1.1% previously. Real average hourly earnings moved lower to 1.2% from 1.4% previously. Although, the previous number was revised higher to 1.5%.
Trades in Sight
The main trend is still bearish
The 100 SMA is providing resistance
The retrace higher is complete
The 100 SMA is doing a good job as resistance right now
AUD/USD has been bearish for a long time, but the last major bearish wave started in September. This pair fell to 0.6670, but it has been retracing higher in the last two weeks. The softer ISM reports from the US sent this pair higher last week, this week, it's the sentiment in financial markets which has improved. Although, AUD/USD is overbought now on the H4 chart, as stochastic indicator suggest and the 100 SMA (green) is providing resistance. The main picture is still bearish and a reversal might follow, but the trade talks are driving markets now.
In Conclusion
The trade talks have started in the US. This morning we heard quite a few controversial rumours from the press which suggested that the meeting was going to last just one day. But, China and the US rejected those claims. After comments from the US, the situations seems to be positive and there might even be a partial trade deal, hence the climb in risk assets.